Superhero Bits: Dark Knight Rises, Community, Deadpool, Amazing Spider-Man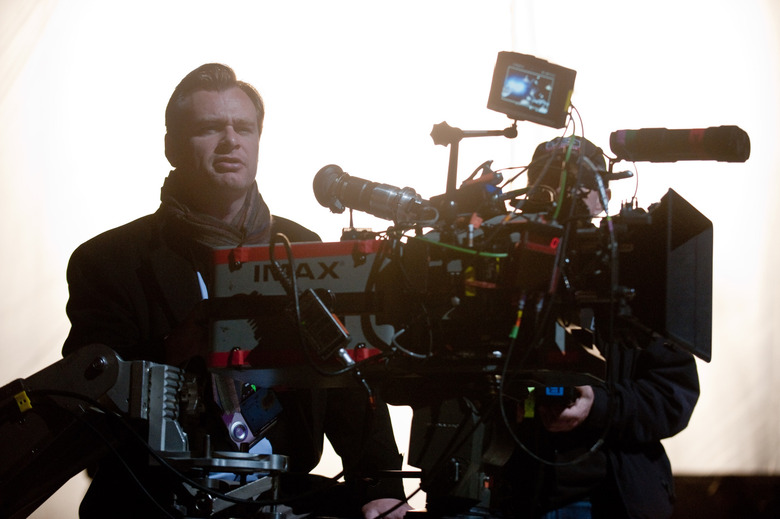 Want to watch some alternative takes from The Dark Knight and a feline take on The Dark Knight Rises? Does Superman Returns still suck? Would Deadpool be a good person to read a post-Christmas card? What did Supergirl get for Batgirl for Christmas and how many times was The Dark Knight Rises trailer downloaded in 24 hours? Read about all of this and more in today's Superhero Bits.
Above, a new hi-res image of Christopher Nolan shooting IMAX on the set of The Dark Knight Rises via Comic Book Movie.
[Image removed at the request of DC.]
Here's what the Comedian will look like in the upcoming Watchmen prequel thanks to Bleeding Cool. Nite Owl is on the next page.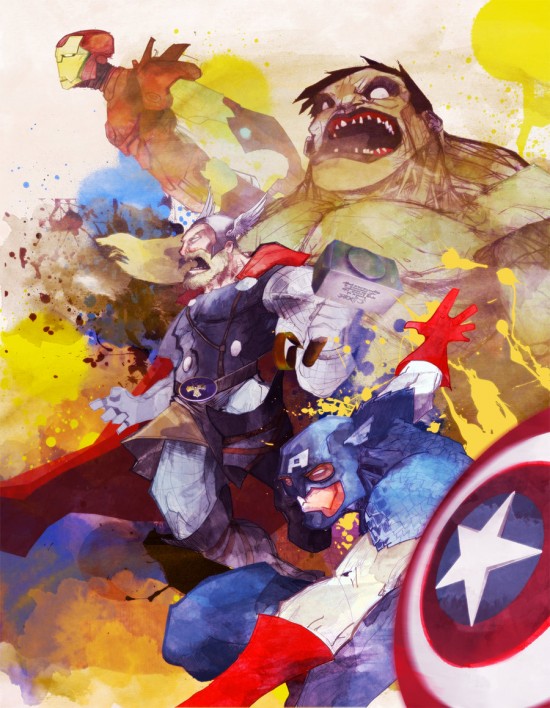 Whoa. Insane Marvel paintings by Dennis Meheere via Geek Tyrant.
Kevin Smith tweeted this and I'd never seen it before, but you might have. It's 3 minutes of alternative takes from The Dark Knight.
The Dark Knight Rises trailer was downloaded 12.5 million times in its first 24 hours last week, beating The Avengers record of 10 million a few months prior.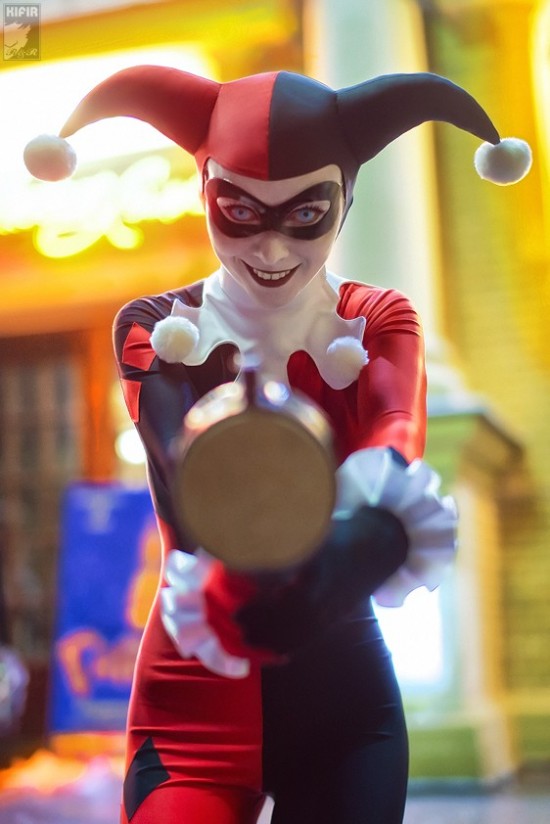 Striking Harley Quinn cosplay by Ryoko-Demon photographed by kifir. Thanks to Geek Tyrant.
Chris Hemsworth spoke to FilmInk (via CBM) about Thor's role and mindset in The Avengers:
Thor has more of a personal investment. It's not just some bad guy that he's gotta take care of; for him, it's family. There's a sense of,'I'll beat him up and teach him a lesson, not you guys.' It's the first time in ages since he's seen his brother, and it's amongst all this chaos.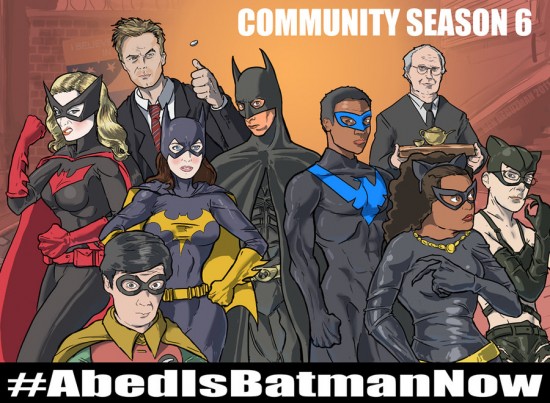 A second Community/Batman mashup image has surfaced by kinjamin.
Sony has launched the full website for Ghost Rider: Spirit of Vengeance. Thanks to SHH for the heads up.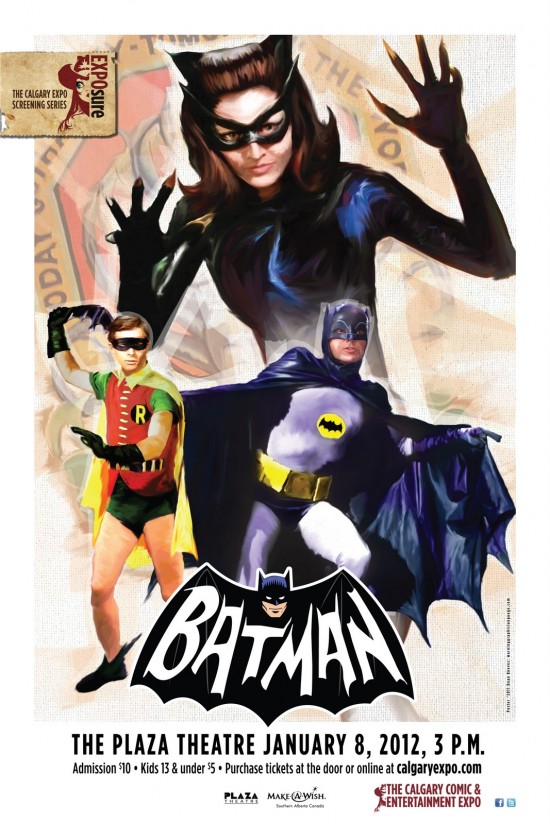 This is rad. A Batman gig poster by Dean Reeves for an upcoming screening in Canada.
Confused by all the superhero porn parodies? Nerd Bastards has you covered with a guide covering them all.
Due to the amount of graphics and images included in Superhero Bits, we have to split this post over TWO pages. Click the link above to continue to the second page of Superhero Bits.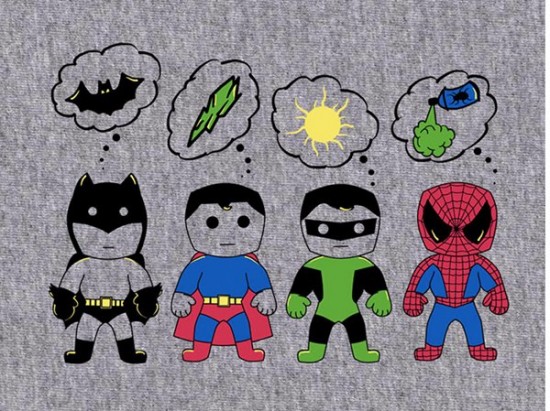 This Superhero Phobias shirt is no longer available but you can vote for it to reappear on Qwertee here. Thanks to Fashionably Geek.
It'sJustSomeRandomGuy posted a bunch of belated Christmas card parodies starring Deadpool.What Culture tries to argue the fact that Superman Returns doesn't suck. They do a good job but I'm not convinced.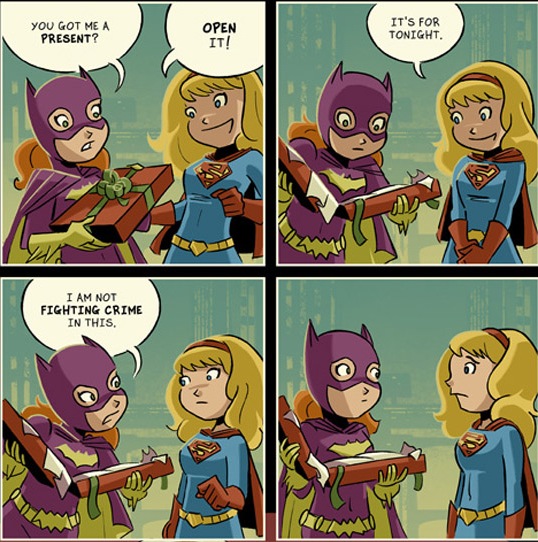 What happens next? Head to Cowshell Graphics, via Nerd Approved, to see what Supergirl got Batgirl.
Emma Stone, Andrew Garfield and Marc Webb spoke to Empire (via CBM) about some details in The Amazing Spider-Man. Here's Stone:
Marc's a believer in love. And we were lucky to be able to express the authenticity of two people in love. Getting involved with Peter is the first irresponsible thing she's ever done.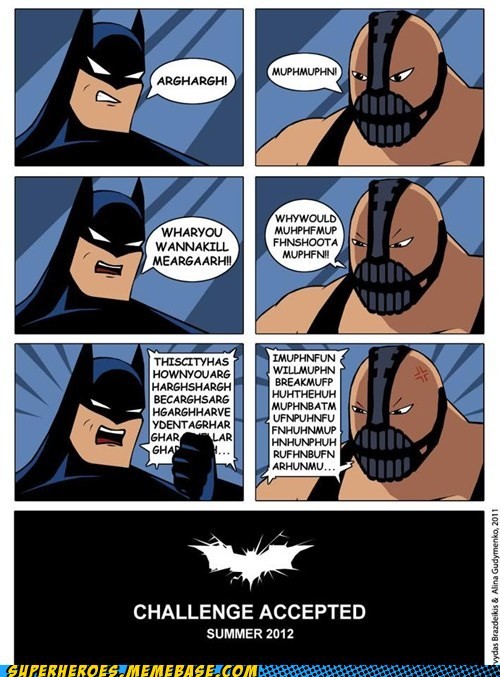 Another Batman tweet from Kevin Smith reveals an animated take on The Dark Knight Rises.
It was bound to happen. The Dark Knight Rises trailer. With Cats. By The Trailer Cats. Via Daily What.
This would look gorgeous in anyone's house. It's a Marvel Comics Mural via Mural Superstore thanks to The Awesomer.
[Image removed at the request of DC.]
As promised, here's Nite Owl from the upcoming Watchmen prequel thanks to Bleeding Cool.
A fan made Dark Knight Rises TV spot via Comic Book Movie.