'This Must Be The Place' Trailer - Sean Penn Rocks Out, Hunts Nazis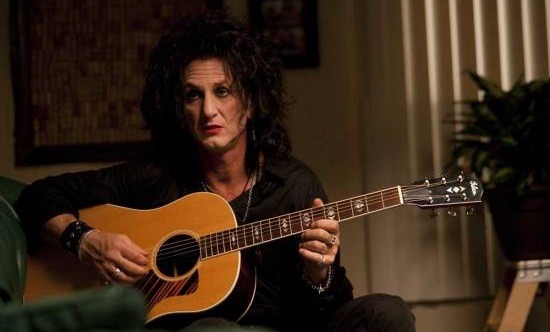 I'm still not totally sure what to make of Paolo Sorrentino's This Must Be the Place, which has one of the more unusual premises I've heard in a while. Sean Penn stars as a retired rock star, still in eyeliner and lipstick, who takes up his recently deceased father's quest to find and confront the man who tortured him at Auschwitz. The first photos we saw looked pretty strange, the last trailer was intriguing, and reviews from the film festival circuit so far have been mixed.
Now a new trailer has been released which covers much of the same ground as the previous one, but includes some new footage as well. I think Penn also sounds a tad more intelligible this time around, though perhaps I'm just getting used to his mumbling. Watch it after the jump.
[via Bleeding Cool]
Penn's obviously thrown himself into this role with the usual gusto, which means we can probably expect an interesting performance if nothing else. And the trailer wisely doesn't rely too heavily on the weirdness of the premise — it's the kind of concept that could easily get too cute real fast, but Sorrentino seems to keep it low-key.
This Must Be the Place has been making the festival rounds since May, and will play at the Sundance Film Festival next month. No U.S. theatrical release date has been announced at this time. Here's the synopsis:
Cheyenne, a wealthy former rock star (Penn), now bored and jaded in his retirement embarks on a quest to find his father's persecutor, an ex-Nazi war criminal now hiding out in the U.S. Learning his father is close to death, he travels to New York in the hope of being reconciled with him during his final hours, only to arrive too late. Having been estranged for over 30 years, it is only now in death that he learns the true extent of his father's humiliation in Auschwitz at the hands of former SS Officer Aloise Muller – an event he is determined to avenge. So begins a life-altering journey across the heartland of America to track down and confront his father's nemesis.