Roger Ebert's Top 20 Movies Of 2011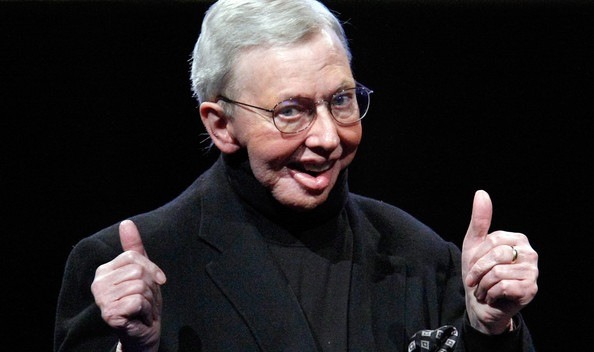 With just days to go until the end of 2011 (Where did the year go???), legendary film critic Roger Ebert has announced his top 20 movies of the year. Just as you'd expect from Ebert, his list runs the gamut from mainstream blockbusters to more obscure foreign or arthouse projects — with enough in the latter category to offer up some useful suggestions for your Netflix queue. Read his list after the jump.
1. A Separation — "'A Separation' will become one of those enduring masterpieces watched decades from now."
2. Shame — "Michael Fassbender's brave, uncompromising performance is at the center of Steve McQueen's merciless film about sex addiction."
3. The Tree of Life — "A film of vast ambition and deep humility, attempting no less than to encompass all of existence and view it through the prism of a few infinitesimal lives."
4. Hugo — "Could anyone but Scorsese have made this subject so magical and enchanting?"
5. Take Shelter — "Director Jeff Nichols builds his suspense carefully."
6. Kinyarwanda — "[A]n independent film of great emotional impact."
7. Drive — "'Drive' looks like one kind of thriller in the ads, and it is that kind of thriller, but also another and a rebuke to most of the movies it looks like."
8. Midnight in Paris — "A fabulous daydream for American lit majors."
9. Le Havre — "Aki Kaurismaki is a Finnish director who makes dour, deadpan comedies about people who shrug their way through misfortune. They have a hypnotic fascination for me."
10. The Artist — "What audacity to make a silent film in black and white in 2011, and what a film Michel Hazanavicius has made!"
11. Melancholia — "The details matter less than the grand overarching mood."
12. Terri — "He may be a kid who is fat and weird, but he's much more than fat and weird."
13. The Descendants — "George Clooney in one of his best performances."
14. Margaret — "[W]hat's important is the conflict between the young woman's perfectionism and things as they are."
15. Martha Marcy May Marlene — "[B]uilds on the strong Elizabeth Olsen to show how easily groups can control their members."
16. Harry Potter and the Deathly Hallows, Part 2 — "[A] solid and satisfying conclusion."
17. Trust — "The bravest thing about David Schwimmer's 'Trust' is that it doesn't try to simplify."
18. Life, Above All — "The seriousness and solemnity with which she performs this task is heart-rending and heart-warming."
19. The Mill and the Cross — "Any description would be an injustice... It is a film before which words fall silent."
20. Another Earth — "This one doesn't presage the end of the world, but represents perhaps our very same Earth, in another universe that has now become visible."
In addition, Ebert lists several more of his favorites that didn't make the list, "some fully the equal of some of these." In alphabetical order:
13 Assassins
The Adventures of Tintin
Beginners
Blue Valentine
Boy Wonder
Certified Copy
The Future
The Girl With the Dragon Tattoo
The Guard
The Help
Higher Ground
I Will Follow
J. Edgar
The Last Rites of Joe May
Le Quattro Volte
Margin Call
Meek's Cutoff
Mission: Impossible – Ghost Protocol
Moneyball
Mysteries of Lisbon
My Week with Marilyn
Poetry
The Princess of Montpensier
Rango
A Screaming Man
Silent Souls
Tyrannosaur
Queen to Play
Sherlock Holmes: A Game of Shadows
The Whistleblower