'21 Jump Street' Poster And Trailer - Channing Tatum And Jonah Hill Are The Cutest Couple At The Prom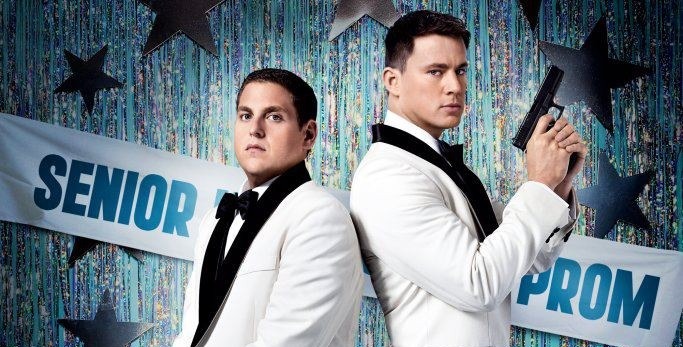 Though it's being touted as a remake of the '80s TV series starring Johnny Depp, anyone with even a passing familiarity with the source material will recognize that Phil Lord and Chris Miller's upcoming action-comedy 21 Jump Street has little in common with its predecessor.
No, the real draw of the action-comedy so far looks to be in the surprisingly lively chemistry between leads Jonah Hill and Channing Tatum — and accordingly, two new bits of marketing from Columbia highlight just that. After the jump, check out a new trailer in which the pair team up to break all the rules spelled out by their supervising officer (Ice Cube) and a poster that shows off the two guys making the cutest prom couple ever.
[via CinemaBlend]
As for the poster, I guess we'll have to wait til the movie opens to find out what possesses these two to think renting matching white tuxes for the senior prom is a good idea — but at least they look sharp.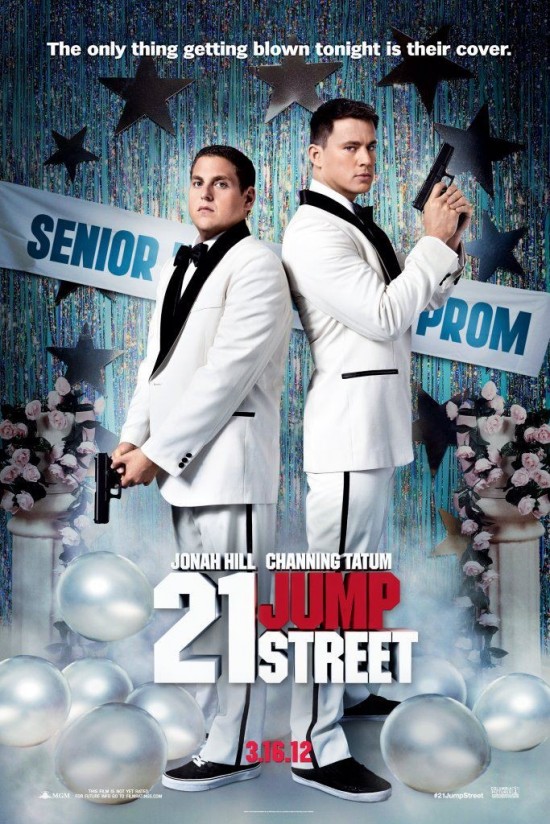 [via Moviefone]
Also starring Dave Franco, Rob Riggle, Brie Larson, and Ellie Kemper, 21 Jump Street hits March 16, 2012.
Synopsis:
In the action-comedy 21 Jump Street, Schmidt (Jonah Hill) and Jenko (Channing Tatum) are more than ready to leave their adolescent problems behind. Joining the police force and the secret Jump Street unit, they use their youthful appearances to go undercover in a local high school. As they trade in their guns and badges for backpacks, Schmidt and Jenko risk their lives to investigate a violent and dangerous drug ring. But they find that high school is nothing like they left it just a few years earlier – and neither expects that they will have to confront the terror and anxiety of being a teenager again and all the issues they thought they had left behind.