Sequel Bits: More Khan 'Star Trek 2' Rumors, 'Pineapple Express 2,' 'Expendables 2' Poster, 'The Hobbit' Trailer Attached To 'Tintin'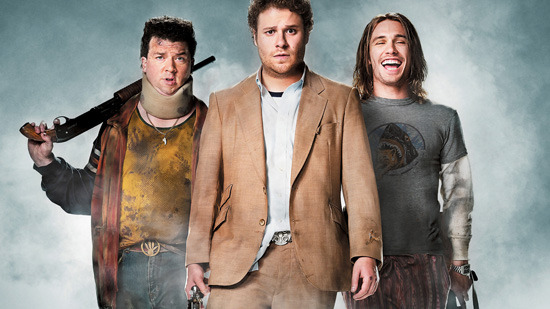 The sequel news is flying fast and furious and there's no time to waste. In this edition you'll find that:
Simon Pegg says Khan is not mentioned in the Star Trek 2 story he's heard.
Pineapple Express 2 isn't a David Gordon Green priority.
The new poster for The Expendables 2 has been revealed.
A trailer for The Hobbit: An Unexpected Journey will be attached to The Adventures of Tintin.
Read the details below.
MTV spoke with Simon Pegg on the occasion of Mission: Impossible – Ghost Protocol and while it doesn't seem like he's read the script for J.J. Abrams' Star Trek 2, he has heard the story and from what he's heard, the name Khan isn't mentioned. Here are his exact words in video form:
Get More: Movie Trailers, Movies Blog
The key here, of course, is "Not to say it won't come up." In that same MTV piece, producer Bryan Burk said the following in regards to the villain:
As we did in the last film, there's a lot of directions you can go with the film. In this case, we chose to do something we thought would be original and unique and different, and I think on paper, we made the right choice. Now we have to go shoot.
More fuel to the fire, as they say.
Next on the sequel list is Pineapple Express 2, a film we'd heard some of the stars would be interested in doing. Well, director David Gordon Green told IFC.com it's not something he's interested in doing just at this moment:
We always talk about it every time Franco and Seth and I get in a room. I would never say 'No,' because I've said 'No' before and changed my mind....Those guys are such great collaborators and they certainly would provide a wonderful experience but I think right now I have the itch to go somewhere a little different from comedy. At the same time, maybe they have a twist that could entice me. We'll see!
I'd pay to see that movie in a heartbeat but, after The Sitter, maybe it's best for Gordon Green to go back to his All The Real Girls, George Washington days for a little bit.
Third really is more of a visual. Ain't It Cool News premiered a teaser poster for The Expendables 2 and it's a Stallone solo show.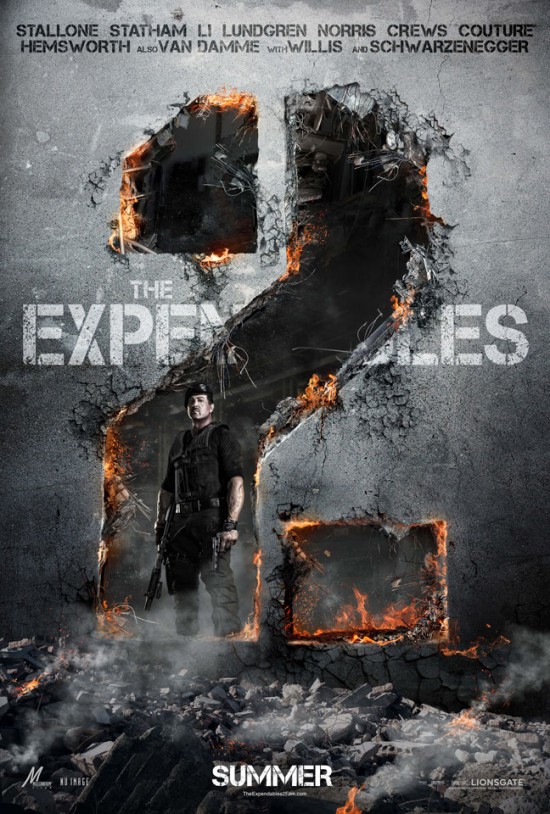 Finally, Warner Bros. tweeted what Peter Jackson told audiences at Butt-Numb-A-Thon. The trailer for Jackson's film The Hobbit: An Unexpected Journey will be attached to The Adventures of Tintin, which the director produced. Not Sherlock Holmes: A Game of Shadows, as was previously reported. I've seen the trailer and I can just say, get ready for some goosebumps.