'Salmon Fishing In The Yemen' Trailer: Ewan McGregor And Emily Blunt Do Exactly That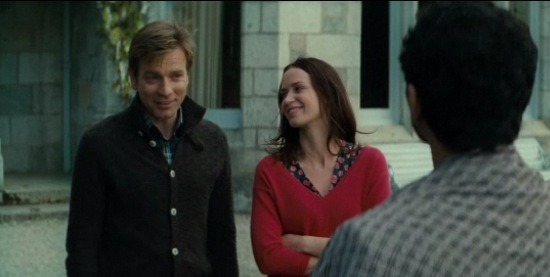 A trailer for the new Lasse Hallström film, Salmon Fishing in the Yemen, has just been released. We know, it's a terrible title. Is it a metaphor for some kind of life experience? Actually, no. It's quite literal. The film, starring Kristin Scott Thomas, Ewan McGregor and Emily Blunt is about the act of trying to introduce the act of salmon fishing to the Middle Eastern country of Yemen. But the reason why might surprise you, as this trailer surprised me. It looks delightful. Check it out below.
Thanks to Yahoo Movies for the trailer.
Written by Simon Beaufoy, based on the book by Paul Torday, the film premiered at the Toronto Film Festival and will be released on March 2, 2012.
Here's the official plot description:
A visionary sheik has a big dream — to bring salmon fishing to the desert. Willing to spare no expense, he instructs his representative to turn his dream into reality, an extraordinary feat that will require the involvement of Britain's leading fisheries expert who happens to think the project both absurd and unachievable. That is, until the Prime Minister's overzealous press secretary latches on for its potential as a 'good will' story. Now, this unlikely team will put it all on the line and embark on an upstream journey of faith and fish to prove the impossible, possible.
This trailer grabbed me when the story flipped from being only about fishing, to being about how the fishing is being used to mask for horrific acts of violence as well as a budding love story. In general, I'm not much of a Hallström fan but I'm a big fan of McGregor and Blunt so I'll be giving this one a shot.
What do you think?