WTF: Clint Eastwood And His Family Could Be The New Kardashians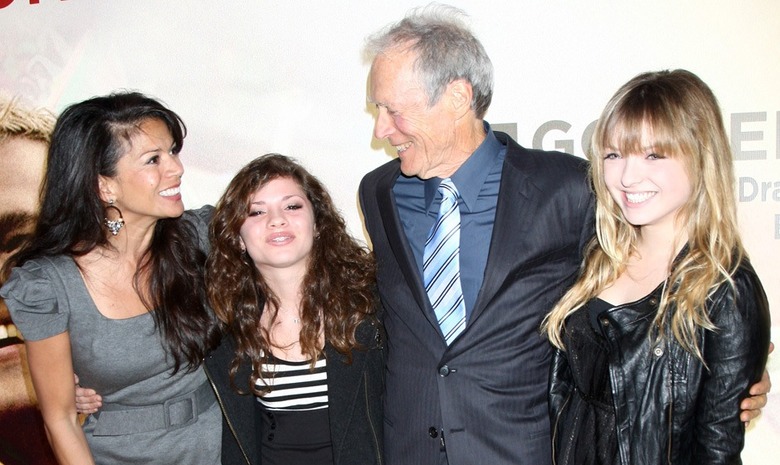 It's tough to think of two celebrities with less in common than Clint Eastwood and Kim Kardashian but, amazingly enough, that's about to change. The 81-year-old actor/director/producer and his family — wife Dina, their 15-year-old daughter Morgan, and Eastwood's 18-year-old daughter with Frances Fisher, Francesca — are reportedly in the midst of shooting for a new reality series that could air on E! in early 2012.
Yup, you read that right: the two-time Oscar-winning filmmaker is about to travel the same path once trod by Paris Hilton, Ice-T and Coco, and several of Hugh Hefner's girlfriends. More details after the jump.
Bunim/Murray, whose other projects include Keeping Up with the Kardashians, Bad Girls Club, and Project Runway, are producing, and plan to get the show on air sometime in the next few months. Which means we've only got so much time left to appreciate Clint Eastwood, Film Icon before we're introduced to Clint Eastwood, Guy Who Can't Remember Where He Left the Remote Control, or whatever it is he'll be doing on the show.
In all seriousness, as a wealthy octogenerian whose place in cinema history is beyond question, Eastwood's obviously entitled to do whatever the hell he wants. I just can't decide whether I'm more disappointed or amused that he's decided what he wants to is become a minor reality star — though the more I think about it, the more I'm leaning toward the latter.
Eastwood's most recent directorial effort, J. Edgar, opened last month. His next non-reality, big-screen appearance will be in Robert Lorenz' baseball drama Trouble with the Curve in 2013.