'Easy A' Helmer Will Gluck To Direct 'Secretaries Day' From 'Iron Man 3' Writer Drew Pearce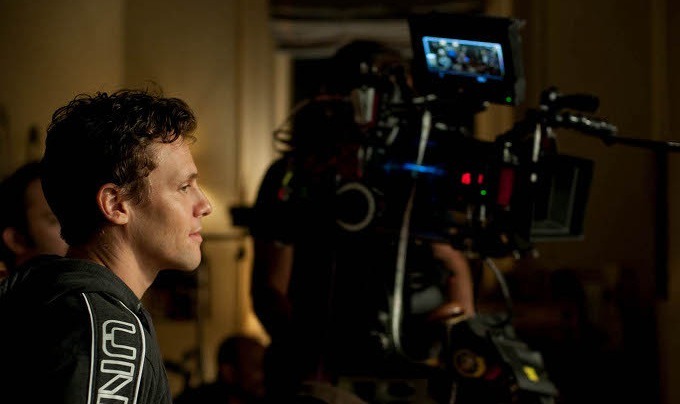 Thanks to the dual successes of last year's Easy A and this year's Friends with Benefits, director Will Gluck is on a hot streak right now. He's been attached to helm the reality-based moon rock heist movie (really) Sex on the Moon since the spring, has plans to produce a remake of Ed Zwick's About Last Night..., and could be reuniting with Easy A star Emma Stone for another Screen Gems pic. And that's just on the silver screen — he's also executive producing the upcoming TV series Mrs. Miller, with Ugly Betty developer Silvio Horta.
Now Gluck's newest gig is Secretaries Day, which thankfully is not a sequel to Valentine's Day and New Year's Eve, but an action comedy from Iron Man 3 writer Drew Pearce. More details after the jump.
What we do know is that the screenplay will be the first original feature from Pearce. Pearce got his start in television, creating the offbeat superhero series No Heroics for the UK's ITV2, and has moved into film only recently with the script for Iron Man 3. He's also set to write Sherlock Holmes 3, and has worked on Guillermo del Toro's Pacific Rim as well as a screenplay for the Marvel adaptation Runaways. Pearce will executive produce Secretaries Day.
The new project also marks a change of pace for Gluck. Although all three of his previous features have been comedies, Secretaries Day will be his first action flick. And as we've yet to see any of Pearce's scripts make it to the big screen, it's really tough to guess what to expect from the combo of Gluck and Pearce. Still, both of Gluck's last two projects were enjoyable if not groundbreaking, and Pearce must be doing something right if Robert Downey, Jr. likes him enough to (probably) get him hired for Sherlock. I'll be keeping this one on my radar.