Newly Launched 'Amazing Spider-Man' Website Offers More Plot Details And Photos, Promises More Movies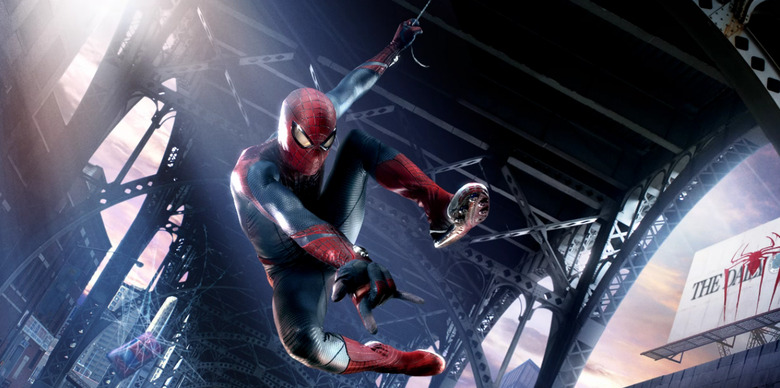 Sony has unveiled the official website for The Amazing Spider-Man, with several new images, character descriptions, a synopsis, and yes, the promise of more Spider-Man. It's not surprising that the studio's been working hard to market this film, but it is nice that most of what we've seen so far looks pretty good, with the website being no exception. And it's even better to see further proof that, yes, Marc Webb's Amazing Spider-Man really and truly is more than just a retread of Sam Raimi's trilogy from the '00s. More after the jump.
Like most teenagers his age, Peter is trying to figure out who he is and how he got to be the person he is today. In his journey to put the pieces of his past together he uncovers a secret that his father held... a secret that will ultimately shape his destiny as Spider-Man. This is the first in a series of movies that tells a different side of the Peter Parker story. On July 3rd, 2012, the untold story begins.
The emphasis on his father seems to be what'll really set The Amazing Spider-Man apart, plot-wise, from the last set of Spider-Man films, and it's a welcome change. I've got no desire to sit through all of the same exact beats all over again, so I look forward to seeing a variation on the familiar tale. One thing that hasn't changed is the studio's hope that the superhero film will kick off a new franchise — note the promise that The Amazing Spider-Man will be "the first in a series" — but that's likely to come as a shock to absolutely no one.
The character bio also highlights Peter's connection to his parents:
Peter Parker
Ever since Peter's parents disappeared 13 years ago, he has struggled to find his purpose in life. Now, on the brink of unlocking the mystery about what happened to them, he must face the ultimate challenge — one that has been created within the laboratories of Oscorp.
Intriguing! There's one more notable, non-Peter-related update buried in the "cast" section, where Irrfan Khan is listed as playing "Dr. Ratha" rather than Nels Van Adder. Hmm. Head over to the newly launched site to see more.
Directed by Webb and starring Andrew Garfield, Emma Stone, Denis Leary and Rhys Ifans, The Amazing Spider-Man drops July 3, 2012.