Rachel McAdams And Noomi Rapace To Star In Brian De Palma's 'Passion'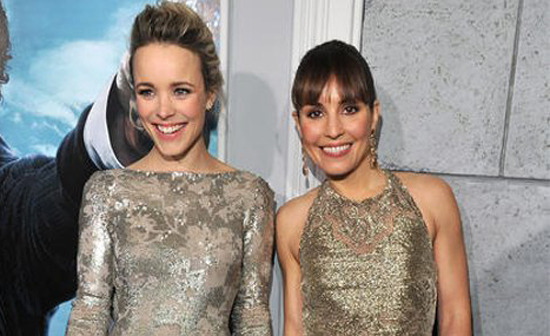 It's a good time to get a little bit of Brian De Palma news out there. With Mission: Impossible talk flying left and right, some people are giving De Palma's '96 franchise kickstart another look and realizing "hey, this ain't half bad." Granted, of the five movies he's made since that film, only one (Femme Fatale) stands as a picture I want to go back to, but I'm hopeful for the future.
For the past year, De Palma has been developing two films. One is The Key Man, which we thought might end up being his next. But now it looks like his next film will be the other in-development project, called Passion, which now has Rachel McAdams and Noomi Rapace lined up to star when the film rolls in Berlin in March.
Passion is a remake of a film by Alain Corneau called Crime d'amour (Love Crime), in which a conflict between two competing female corporate executives leads to murder. The original starred Kristin Scott Thomas as an older executive who ends up in a vengeful power struggle with her protege, played by Ludivine Sagnier.  With Noomi Rapace and Rachel McAdams on board (who coincidentally are in theaters right now thanks to Sherlock Holmes: A Game of Shadows) he's got his two most important cast members.
The question is: who takes which role? Right now we don't know. Anne Thompson broke the news, but doesn't specify, and other reports that have come after are also thin on info. Either way, I'll take it, just because a new Brian De Palma movie sounds wonderful. There's a more emphasized age difference between the actresses in the original than there is between McAdams and Rapace, but that may be exactly the point of casting this duo, as making the two characters more like peers in one respect could change the story dynamic a bit.
Once again, here's the trailer for Corneau's version of the story. You don't have to be a De Palma scholar to see how he could really have a great time with a setup like this.