'Indie Game: The Movie' Trailer - Sundance Doc Explores Creative Processes Of Indie Game Developers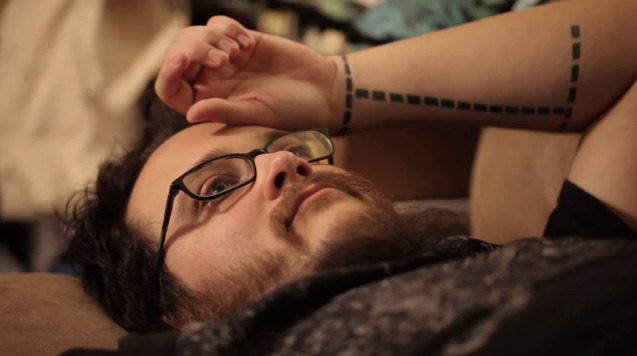 Though I am definitely not a video game aficionado, I am a sucker for candid, insightful tales about the creative process. Which is why, although I'd never even heard of Braid before right now, I'm suddenly very interested in learning the story behind it.
Directed by James Swirsky and Lisanne Pajot, Indie Game: The Movie explores the trials and tribulations of independent video game developers as they prepare to launch their games. There's Edmund McMillen and Tommy Refenes, who are working on their first Xbox title Super Meat Boy; Phil Fish, who's finally ready to release his Fez into the world after four years of labor; and Jonathan Blow, whose Braid has become an indie sensation. (I've done some research since that last paragraph.)
The film was recently announced as one of the selections for the Sundance Film Festival's World Cinema Documentary Competition. Watch the first trailer after the jump.
You don't have to know the first thing about video games to understand the journey these guys are going through — the frustration over last-minute disasters, the worry that your masterpiece will be rejected, the joy of expressing yourself in a way that truly excites you. But if you are familiar with the industry, Indie Game is bound to hold an extra layer of interest for you.
Almost as inspiring as the subjects of the documentary is the story of the documentary itself: Swirsky and Pajot shot the film over the course of a year, funding the project entirely through their own savings and two Kickstarter campaigns. To request a screening, preorder a DVD, or otherwise support the filmmakers, hit their website for more info.
Synopsis:
Indie Game: The Movie is a feature documentary about video games, their creators and the craft. The film follows the dramatic journeys of video game developers as they create and release their games to the world.
The film tells the emotional story of friends Edmund McMillen & Tommy Refenes, as they craft their first Xbox game: "Super Meat Boy". It follows Phil Fish, the creator of the highly-anticipated game: "FEZ". After 4 years of working in near solitude, Phil reveals his opus to the public for the first time. And, the film tells the surprising story of one of the highest-rated video games of all time:"Braid".
The film is about making video games, but at its core, it's about the creative process, and exposing yourself through your work. In short: Making fun and games is anything but fun and games.