Stephen Daldry Wants To Make 'Kavalier & Clay' Miniseries For HBO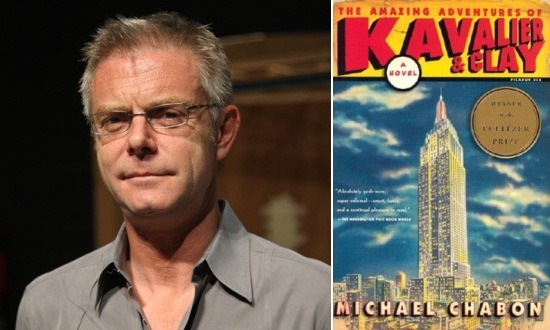 In the decade since producer Scott Rudin snapped up the rights to Michael Chabon's Pulitzer Prize-winning The Amazing Adventures of Kavalier & Clay, the project's seen Sydney Pollack and Jude Law come and go, and Tobey Maguire, Jamie Bell, Natalie Portman, Andrew Garfield, and Ryan Gosling all floated as potential stars — but in truth, we're no closer to seeing a big-screen adaptation now than we were back in 2000. If director Stephen Daldry has his way, though, we may just be getting a small-screen version of it. Specifically, an HBO miniseries version of it. Well, maybe.
Set mostly in '30s and '40s New York, Chabon's book follows the lives of two cousins — Brooklynite Sam Clay and Czech refugee Joe Kavalier — who find fame and fortune in the Golden Age of the comic book industry. More on Daldry's ideas for the property after the jump.
I wanna do Kavalier & Clay on HBO as an eight-parter... It'll be so much better as a series, honestly. If you could put that in the article and ring up HBO and tell them that's what I wanna do, I'd really appreciate it.
Unfortunately, it sounds like the project's just an idea at this point rather than something that's actually in the works. Asked whether he's actually got the rights to make the HBO series hapen, the filmmaker responded:
What a good question. Well, I spent a year working on it with Michael Chabon, so we're pretty close. And the rights, good question. Will Paramount give them to me? I don't know.
As a huge fan of the book — it's one of my all-time favorites — I'd have to agree with Daldry. Since the beginning, one of the big probems surrounding the film has been the difficulty of fitting a 600+ page tale into a two- or three-hour movie. Early on, Rudin repeatedly rejected drafts from Chabon himself for cutting too much of the story. A miniseries would give it much more room to breathe, and HBO seems like a good home for it. After all, it's developing another long-gestating Rudin-produced literary project, The Corrections. And Chabon already has a relationship with the network, thanks to his upcoming WWII magician series Hobgoblin.
But the rights issue can't be ignored, and Hobgoblin's superficial similarities to Kavalier & Clay could potentially prove to be a turnoff even if the project does come HBO's way. So I wouldn't hold my breath — but I will keep my fingers crossed.