Paul Greengrass And Tom Hanks' Somali Pirate Movie, Salim Akil's 'Sparkle' Remake Get Release Dates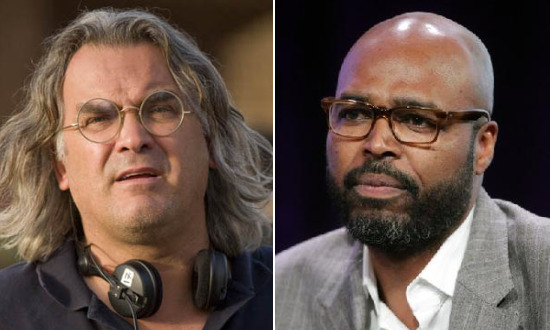 Briefly: Sony has just announced release dates for two very different projects I'd very nearly forgotten about. Variety reports that Paul Greengrass' reality-based Somali pirate tale Captain Phillips is now slated for a March 22, 2013 opening, while Salim Akil's music-themed drama Sparkle will hit August 10, 2012.
The former stars Tom Hanks as real-life hero Captain Richard Phillips, who offered himself as a hostage to Somali pirates in exchange for the safety of his cargo ship's crew. Adapted by Billy Ray (State of Play) from Phillips' memoir A Captain's Duty, Captain Phillips comes from The Social Network producers Scott Rudin, Michael De Luca, Dana Brunetti, and Kevin Spacey. The March 2013 date pits Captain Phillips against DreamWorks Animation's The Croods, which is aimed at a younger demographic.
Akil's Sparkle is a remake of the 1976 drama of the same title, and is a fictionalized take on the story of Diana Ross and The Supremes. Starring Jordin Sparks, Derek Luke, and Whitney Houston (in her first big-screen role since 1996's The Preacher's Wife), the film will feature original music from R. Kelly. Sparkle's August release coincides with the opening two rather dissimilar films — Jonathan Levine's zombie romance Warm Bodies and Jay Roach's political comedy Dog Fight.