'Perfect Sense' Trailer: Ewan McGregor Loses His Senses, And His Heart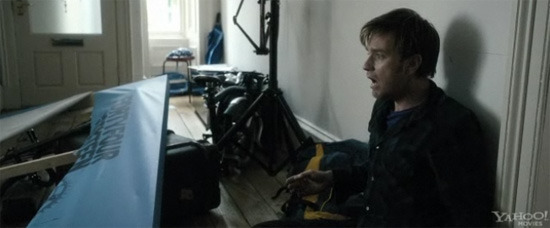 Perfect Sense, once called The Last Word, debuted almost a year ago at Sundance 2011, and is just now finally starting to get a little promo push in the US. The concept of the film is pretty simple: what happens if our senses started to disappear, to the point where things get a bit dangerous?
It's a bit like Contagion with added romance as Ewan McGregor plays one of the people who are experiencing the disorienting loss of senses, and Eva Green plays the girl he falls for, who also happens to be an epidemiologist who has a line on the viral outbreak that may be causing the problem. What are the odds? There's a new trailer that is similar to one released around the Sundance debut, but has some new looks at the movie, and you can check it out below.
Germain checked out the film at Sundance, and generally liked it, though he said the viral pandemic takes control and the character romance falls a bit into the background. He also said, "Perfect Sense is a well-shot, well-acted, frightening look at what might happen as the world crumbles. The disease in the film has a wicked sense of humor but as it evolves and unleashes itself on the human race, Perfect Sense helps to reveal the best in us all."
Hit Yahoo for HD. Perfect Sense has a limited opening scheduled for February 3, 2012.
Susan, an epidemiologist, reemerges from an affair gone sour and encounters a peculiar patient — a truck driver who experienced a sudden, uncontrollable crying fit. Now he is calm, but he has lost his sense of smell. Susan soon learns there are hundreds of people across the globe beginning to suffer strange symptoms, affecting the emotions, then the senses.