Casting Bits: Winona Ryder In 'The Iceman', Brad Garrett In 'Burt Wonderstone', Aaron Tveit In 'Les Misérables', Dominic Cooper In 'Summer In February'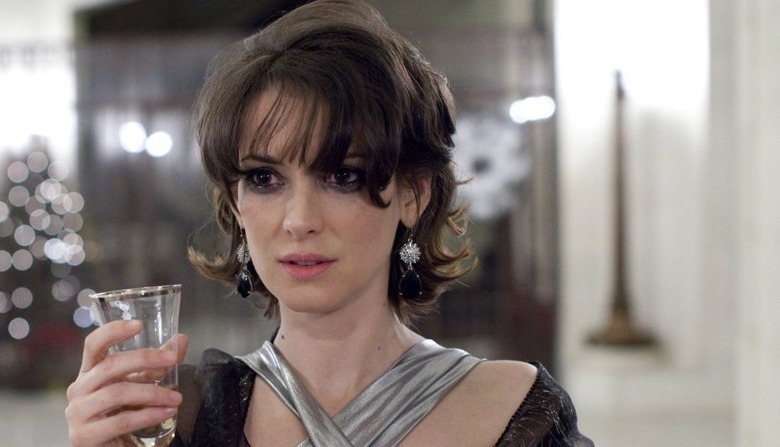 For a while there it looked like Ariel Vromen's The Iceman was on the verge of falling apart, as James Franco dropped out of the project. But the hitman biopic is moving along with David Schwimmer and Chris Evans added to the cast in recent weeks, and now Winona Ryder has boarded the picture as well in a role once slated for Maggie Gyllenhaal.
Ryder will play the wife of mob contract killer Richard Kuklinski, a.k.a. The Iceman (Michael Shannon), who's unaware of the true nature of her husband's career. Ray Liotta and Ryan O'Nan will also star.
Based on interview footage and Anthony Bruno's book The Iceman: The True Story of a Cold-Blooded Killer, the picture is scheduled to begin production early next year in Louisiana. [Deadline]
After the jump, a former Everybody Loves Raymond star gets fired by a former The Office star, a Broadway adaptation casts a Broadway star, and a trio of rising Brit talents sign on for an artsy romance.
Garrett will have a supporting role as Carrell's accountant, who gets fired. Burt Wonderstone will begin shooting in January. [The Hollywood Reporter]
Tom Hooper's Les Misérables has been landing one high-profile star after another, with Hugh Jackman, Russell Crowe, Anne Hathaway, Sacha Baron Cohen, and Eddie Redmayne all lined up to star. But the latest addition to the cast is a bit more of a newcomer — at least on the big screen. The Daily Mail reports that Aaron Tveit has landed the role of Enjolras, leader of a revolutionary student group.
Tveit's screen credits include Howl and the upcoming Premium Rush, as well as a recurring part on Gossip Girl. In addition, Tveit is an accomplished stage actor who's starred in the Broadway shows Catch Me If You Can, Wicked, and Hairspray.
Les Misérables is aiming for a March start with a scheduled release date of December 7, 2012. [via Broadway World]Dominic Cooper (The Devil's Double), Dan Stevens (Downton Abbey), and Ophelia Lovibond (Nowhere Boy) will join Summer in February, based on the book by Jonathan Smith. Hattie Morahan (The Bank Job) is also set to star.
Directed by Christopher Menaul, the film revolves around a romance involving famed British painter Alfred Munnings during his days at the Newlyn School for artists in early 20th-century Cornwall. Cooper will play Munnings; the other roles have not yet been revealed. Summer in February will enter production in January. [The Playlist]