So That's What Mike Myers Has Been Doing: Writing An Austin Powers Stage Musical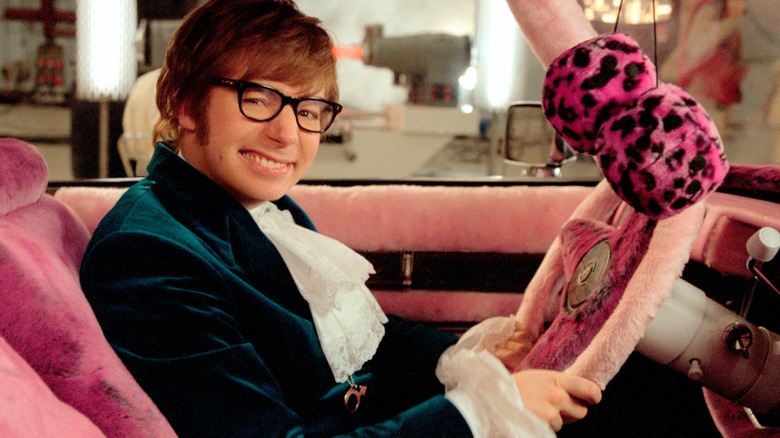 There haven't been any real updates on that fourth Austin Powers film since we heard over the summer that Mike Myers and New Line were still ironing out the details, but it seems you'll be seeing more of the International Man of Mystery in one form or another. Myers is now set to write the story for a stage musical based on the character, with Tony Award-winning The Book of Mormon co-director Casey Nicholaw in talks to direct. The new play will serve as a prequel to the movies, and will not star Myers. More details after the jump.
I can't say I saw this stage adaptation coming, but it makes a lot of sense. As THR notes, the past films have featured musical numbers, and Myers himself is said to consider the movies to be musicals. Morever, Austin Powers' garish style should translate fantastically to the stage musicals, where over-the-top spectacle isn't just welcomed but encouraged. And Nicholaw, whose previous work includes directing The Book of Mormon and Elf and choreographing Spamalot, should have no trouble at all with Austin Powers' cheeky sense of humor.
As for Austin Powers 4, that film still in development but has yet to reach the writing stage. At this rate, we very well may end up seeing the stage musical first.