Universal Will Release Luc Besson's Thriller Starring Angelina Jolie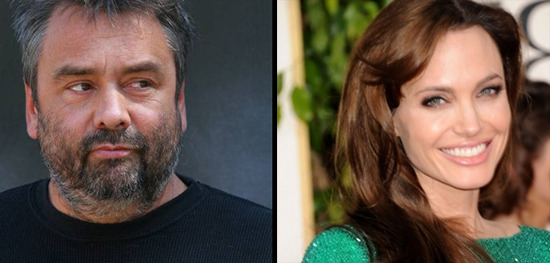 Briefly: We heard very recently that Luc Besson might make new live-action thriller, possibly with some sci-fi aspect, and that Angelina Jolie is in talks to star. We still don't know many details about the movie, and in fact Jolie isn't even 100% locked. But now Universal has picked up a controlling distribution interest in the project, which should give it a lot more momentum.Deadline reports that while Luc Besson's company EuropaCorp will co-finance the movie (it also developed the story that Besson wrote) it will be Universal that releases the film in the US and many other territories. EuropaCorp plans to shoot the still-untitled movie in April 2012. Plotwise, all we know is that the film has been called "a dramatic thriller that is rooted in true scientific elements."
And while the details aren't all ironed out, Deadline suggests that things are pretty close to being sorted, and that this will be Jolie's next starring role before she does Ridley Scott's Gertrude Bell biopic, Disney's Maleficent, or the film version of Patricia Cornwell's Kay Scarpetta mysteries.