Fox Really Wants You To See 'We Bought A Zoo;' More Sneaks Planned This Weekend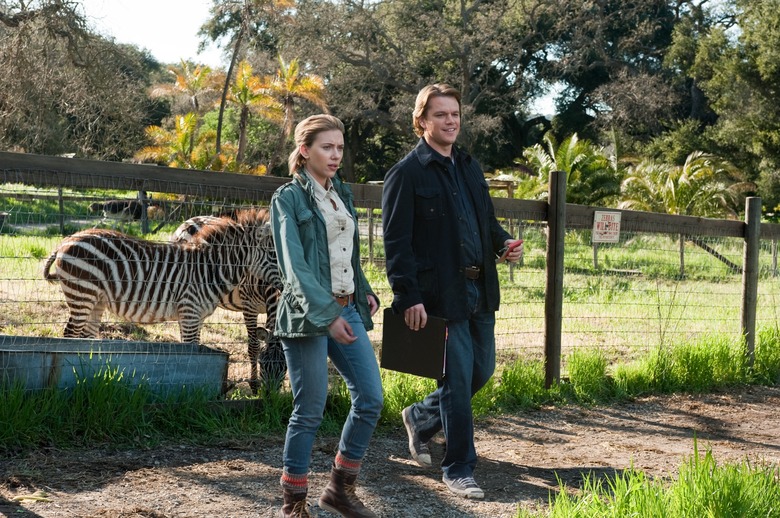 Briefly: Evidently the Thanksgiving weekend sneak preview screenings of Cameron Crowe's new film We Bought a Zoo went down pretty well, because Fox is doing it again this weekend. The studio has announced that the film, which opens for real on December 23, will show "additional sneak previews of the film in hundreds of theaters across the country."
The film will be showing at 800 theaters across the US tomorrow, so we don't have a list of showtimes — that's just too many to list. But you should easily be able to check local listings to get the relevant data.
Germain recorded some of his thoughts about the movie after the Thanksgiving sneak weekend, and we'll have a proper review up the week of the film's actual opening. You can also check out some of the score here.