'The Lucky One' Trailer - Zac Efron Bulks Up And Gets Tattooed For Nicholas Sparks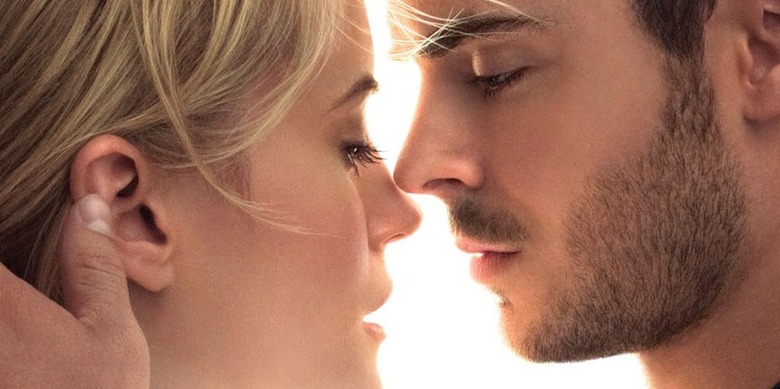 It's been about five years now since Zac Efron became a household name thanks to High School Musical, and for the last few of those he's been attempting to branch out with more serious, grown-up roles. Unfortunately, he hasn't had much luck in that department so far. Though Richard Linklater's Me and Orson Welles received favorable reviews, it failed to draw much of an audience, and the schmaltzy Charlie St. Cloud didn't do him any favors. I haven't seen Garry Marshall's New Year's Eve yet, but it's probably safe to guess that won't do much to boost Efron's career, either.
Next year's looking a little more auspicious for the former Disney star, with Josh Radnor's Liberal Arts, Lee Daniels' The Paperboy, and the Dr. Seuss adaptation The Lorax all lined up — but first, he's got one more crappy-looking drama to get out of his system. Based on a novel by (but of course) Nicholas Sparks, The Lucky One sees Efron starring as a Marine who comes across a photo of a beautiful stranger (Taylor Schilling) during a tour in Iraq. When he returns to the States, he sets about trying to find her and woo her.
[via First Showing]
Sparksian romances aren't really my thing, but this one strikes me as especially off-putting. Efron's character hunts down the address of this woman he's never met, then practically forces her to hire him and invite him over for dinner despite her totally reasonable wariness of this mysterious stranger. Then, when she becomes very understandably creeped out after learning that he's been whacking off to her photo for months before they met, we're supposed to feel sad for him? And this is all terribly romantic how?
Blech. Like I said, it's not my cup of tea. But if you feel differently, The Lucky One opens April 20, 2012.
Synopsis:
U.S. Marine Sergeant Logan Thibault (Zac Efron) returns from his third tour of duty in Iraq, with the one thing he credits with keeping him alive-a photograph he found of a woman he doesn't even know. Learning her name is Beth (Taylor Schilling) and where she lives, he shows up at her door, and ends up taking a job at her family-run local kennel. Despite her initial mistrust and the complications in her life, a romance develops between them, giving Logan hope that Beth could be much more than his good luck charm.