'Madagascar 3: Europe's Most Wanted' Teaser Trailer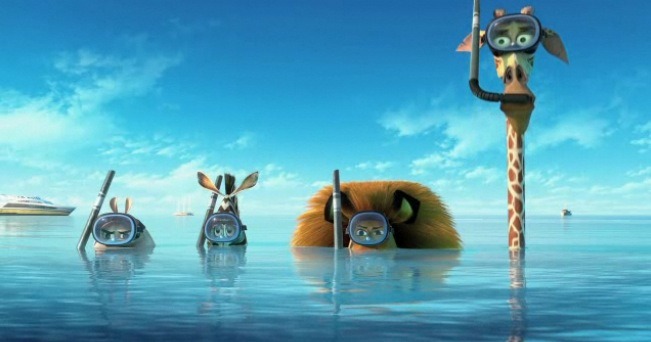 A movie starring Ben Stiller, Chris Rock, Jada Pinkett Smith, David Schwimmer, Frances McDormand and Sacha Baron Cohen could get even the most casual movie fan excited. Madagascar 3: Europe's Most Wanted is exactly that, and yet I'd be lying if I said I was anticipating this one. The series follows a group of Central Park Zoo animals who were shipped back to their native continent and get into crazy adventures trying to find their way back to New York. In this installment, they're traversing Europe as incognito members of the circus. Directors Eric Darnell and Conrad Vernon present the third theatrical film in the animated franchise, in 3D, on June 8. Check out the trailer below.
Thanks to Yahoo Movies for the trailer.
Here's the official plot description:
Alex the Lion, Marty the Zebra, Gloria the Hippo, and Melman the Giraffe are still fighting to get home to their beloved Big Apple and of course, King Julien, Maurice and the Penguins are all along for the comedic adventure. Their journey takes them through Europe where they find the perfect cover: a traveling circus, which they reinvent – Madagascar style.
From watching the trailer, it looks a whole lot like Cars 2, wouldn't you agree? European-setting, increased action and instead of Mater getting wrongfully involved with the spies, the animals get wrong involved with the circus. There's no doubt fans of this franchise are going to eat this thing up, but I simply could never get excited for one of these films. Maybe I'm in the minority. One interesting side note is that Madagascar 3 opens on the same day as Prometheus which seems like pretty perfect counter programming for a 3D kids movie.
Are you fans of this franchise? Anticipating this film at all?