Listen To A Preview Of Jónsi's Score For Cameron Crowe's 'We Bought A Zoo'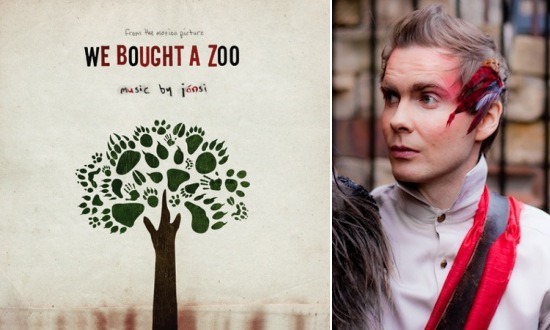 We may receive a commission on purchases made from links.
Ten years after Cameron Crowe included several songs by Icelandic band Sigur Rós in Vanilla Sky, the director turned to band frontman Jónsi to write the entire score for his new project, We Bought a Zoo. Though we won't know until December 23 exactly how the movie turned out (well, unless you caught one of those sneak screenings like that lucky bastard Germain did), the full soundtrack from the film is available for streaming right now.
The album won't actually go on sale until December 13, but if you start listening now you'll have plenty of time to decide whether or not you want to shell out that $10.99. Spoiler alert: If you like Jónsi and Sigur Rós, you probably will. Get a taste after the jump.
I haven't seen the movie yet, but it's not all difficult to imagine this sweet, uplifting piece fitting perfectly into a Cameron Crowe film. Head over to Rolling Stone to listen to the other fourteen, and then to Amazon or iTunes to pre-order.
Though it wasn't until the last day of filming that Crowe asked Jónsi to score the movie, the filmmaker has said that his music and the work of Sigur Rós was with the production throughout; he even gave the cast and crew copies of the band's documentary Heima (Icelandic for "home") to watch as preparation for the film. "Early on, it was obvious that [Sigur Rós'] music would have a profound effect on the making of We Bought A Zoo," writes Crowe in the liner notes for the album (via NPR). "The actors listened to the music during their takes; it was immediately part of the film's DNA."
When the director finally sent Jónsi the script and a video of one of the scenes, "[t]he story affected him," said Crowe. "He'd already begun composing new music for the film when he arrived from Iceland with his toy sampler keyboard and a headful of ideas." Let us know what you think of the results of their collaboration.