VOTD: 'Angry Birds' Through The Eyes Of Guy Ritchie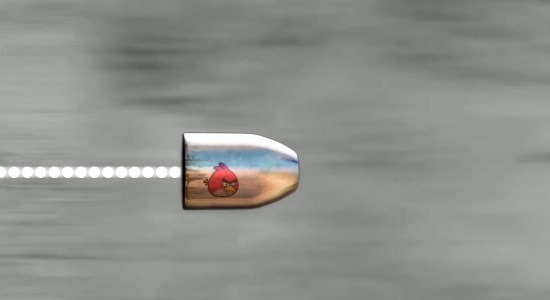 Fake Angry Birds movie trailers are nothing new. We even posted a good one, done in the style of Michael Bay, a few months back. But as Hollywood struggles to get an official version off the ground, the gang over at Machinima and The Quarter Bin, such as director Nick Murphy, have come up with surprisingly simple, I-can't-believe-I-didn't-think-of-that way to take the Angry Birds concept and port it to the mainstream. And if it happens to be a total plagiarism of the works of Guy Ritchie? Well, at least they picked someone whose style is fun to watch. The unofficial movie trailer for Angry Birds is after the jump.
Thanks to Machinima for the video.
And here's the description from the YouTube page:
Jason and Tommy are tasked with delivering the Queen Mum's famed Fabergé egg collection to a museum in Philadelphia. Only when they get to America, they find the eggs are gone. A team of highly-trained femme fatale art thieves have stolen the case the eggs were transported in, only to discover another team of swine-masked bandits has made off with the actual prize.
These so-called "American birds" aren't just going to sit back, and let someone else get all the glory and gold. They're smart. They're sexy. And now, these birds are angry.
From the creators of God of War (Indie Movie), The Legend of Zelda (1987), and Inglourious Plummers comes the next epic of blockbuster proportions: Angry Birds.
Check out our behind the scenes pics and feature right over here: http://thequarterbin.com/2011/12/05/angry-birds-behind-the-scenes/
Pretty fun, no? I think the Angry Birds movie we eventually end up seeing will use the actual birds from the game, probably in some kind of animated fashion, but it would be great if someone took the idea and gave it this kind of Fox Force Five approach instead. Do you agree?