'Carlos' Star Édgar Ramírez Is 'Star Trek' Sequel Villain Front-Runner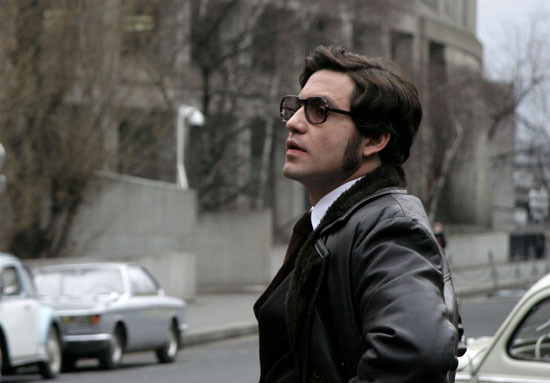 The casting for J.J. Abrams' Star Trek sequel is going strong, with Peter Weller and Alice Eve being the high-profile additions of late. Benicio Del Toro was said to have a lock on the key villain role (possibly Khan) but ended up passing on the part last week.
The combination of interest in Del Toro and the rumor of Khan as villain — originally played by Ricardo Montalban — led some to wonder if Del Toro's replacement would be another Latin actor. That seems to be the case, as the latest report is that Venezuelan actor Édgar Ramírez, so very good in the Olivier Assayas miniseries Carlos, is the current front-runner for the role.
Variety says that Ramírez has the best odds of being offered the part, with Jordi Molla (Colombiana) also a possibility. Ramírez will do a sort of screen test via Skype (isn't technology great?) within the next day or so, and a decision is expected to be made by the weekend. It isn't a small commitment, as whoever takes the role would be occupied from January to June.
You might remember Édgar Ramírez from Che, Domino, The Bourne Ultimatum and/or other films, but I expect this casting opportunity is strongly influenced by his work in Carlos. If you haven't seen that, by all means have a look at the full mini-series. (It's streaming on Netflix.) He's magnificent in the central role, and I'm far more excited about the possibility of him playing the Trek bad guy than I was Del Toro. (Assuming, that is, that the role is a meatier one than the part handed to Eric Bana in the last Trek film.)
Before the Star Trek sequel hits, we'll have a chance to see Édgar Ramírez in Wrath of the Titans, in which he plays Ares.
Here's one trailer (with a couple instances of near-nudity) for Carlos: