Brad Pitt, Rooney Mara, Ryan Gosling, And More Channel The Dark Side For The New York Times Magazine [Gallery]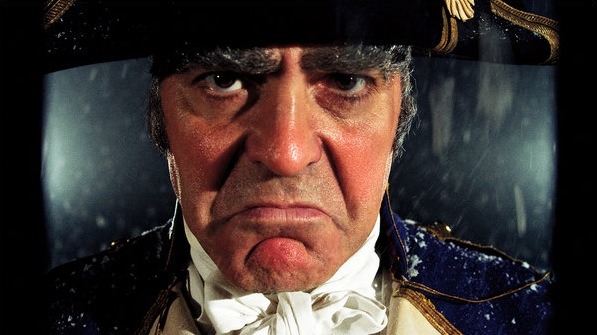 As we head toward the end of the year, it's clear that 2011 has yielded some damn great performances from both established stars (Gary Oldman, Glenn Close) and rising talents (Jessica Chastain, Mia Wasikowska). So naturally, the best way to celebrate their accomplishments is by inviting each of them to play characters wholly unlike the ones they've recently received acclaim for.
In a video gallery from The New York Times Magazine titled "Touch of Evil," thirteen of this year's most notable stars tackle thirteen villainous types, from "The Menacing Dummy" (Oldman) to "The Sociopath" (Rooney Mara channeling A Clockwork Orange's Alex DeLarge) and everything in between. Hit the jump for a photo gallery from the feature.
Actors and evil types featured are:
Brad Pitt as the Madman
Rooney Mara as the Sociopath
Gary Oldman as the Menacing Dummy
Mia Wasikowska as the Home Wrecker
Ryan Gosling as the Invisible Man
George Clooney as the Tyrant
Viola Davis as the Vengeful Caretaker
Kirsten Dunst as the Siren
Michael Shannon as the Tycoon
Jessica Chastain as the Fire Starter
Jean Dujardin as the Hothead
Adepero Oduye as the Outlaw
Glenn Close as the Vamp
You can see more photographs, with comments from the actors ("I picked Captain Bligh because I liked his hat," quips Clooney) here, read the behind-the-scenes write-up here, or check out the virtual inspiration board here.