'The Five-Year Engagement' Trailer: Poking Gentle Fun At A Generational Inability To Fully Commit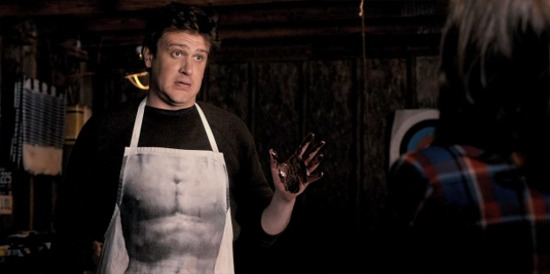 I'm not going to assume that this is true for everyone, but I think a lot of people in my generation and the one or two that follow me have had the "it's just different now" marriage conversation with some elder family members. For many couples, it takes a lot longer to get to the point where marriage seems like the best step to take, and even after getting engaged, the path to the altar isn't always a short one.
So here are Nicholas Stoller and Jason Segel, the team behind Forgetting Sarah Marshall and the co-writers of The Muppets, to toy with that generational attitude towards marriage in The Five-Year Engagement. Based on this new trailer, the film appears to take a gently comic approach to telling the story of a couple (Segel and Emily Blunt) whose nuptials are continually preempted by other life events. Check it out below.
As much as I like Forgetting Sarah Marshall, this looks in some ways like a more appealing comedy — not as sharp, perhaps, and not as over the top, but hopefully honest. I like the little bit we get from Jacki Weaver, and in general the tone seems great. Not trying too hard to push the edges of this story, but letting the characters do the work. That poster is going at the Bridesmaids image pretty hard, but I guess that's to be expected. When this is all said and done, maybe we'll have a nice little fake trilogy. Program this movie, then Bridesmaids and finish with Sarah Marshall.
Yahoo has the HD version.The Five-Year Engagement opens on April 27, 2012.
Beginning where most romantic comedies end, this film looks at what happens when an engaged couple keeps getting tripped up on the long walk down the aisle.