Lionsgate Executive Hints 'Saw' Series Will Return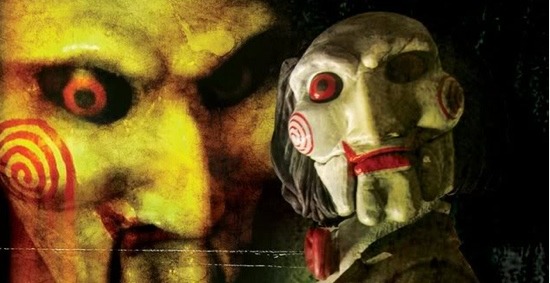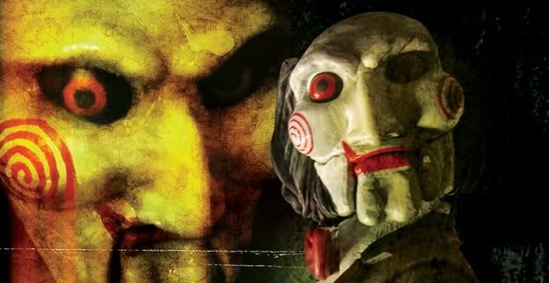 Whether you realized it or not, this past Halloween was the first one in seven years without a new Saw movie in theaters. 2010 brought audiences the seventh film, Saw 3D, which was the most expensive of the series thus far. However, while it did receive a nice box office bump thanks to inflated 3D ticket prices, the film failed to perform up to lofty expectations. Producers decided it was time for Jigsaw and his minions to take a break and this year, Paranormal Activity 3 was the lone major horror Halloween release.
But the series is far from dead. Lionsgate Vice Chairman Michael Burns spoke to CNBC Tuesday about the potential merger with Summit Entertainment and dropped the following nugget on the horror community:
I'm sure, some day, you'll see Saw back in the picture
Saw 8 is coming, ladies and gentlemen. Watch the video and read more after the jump.
Both Bloody Disgusting and Shock Till Ya Drop pretty much simultaneously posted this piece of info. Here's the video, which is 8:30 long. The Saw comment comes at 2:35.
Saw 3D had an ending that pretty much begged for a pseudo-reboot. I won't spoil it here, but it left the franchise with plenty of potential places to go, which is good, because the story was getting very stale. Six, however, was actually pretty entertaining.
I wasn't always a fan of the Saw series but I came to really enjoy it in the later years when I realized what it was: A serialized TV show with a new episode on the big screen each year. Each movie was like the next episode in a really gory, really cool horror TV show. Where one movie stopped, the other began. Some overlapped, others illuminated previous stories or foreshadowed upcoming ones. Thinking about the series like that, it was almost forgivable when there was bad installment – like five or seven. And it makes the possibility of an eighth, ninth or tenth film much more inviting.
Shock Till You Drop dropped this bit of insider knowledge into their story, however:
I would not expect a new Saw to happen any time soon. The last time I spoke to the producers at Twisted Pictures, they said they would not feel comfortable moving forward on another chapter unless they heard a pitch that blew their minds. A story that felt organic and was, above all, smart.
That sounds like they know they've reached a crossroads with the franchise and are in no rush to make the eighth film a reality unless it can reinvigorate the series. But, it will happen.
Are you a Saw fan? Do you want to see more films?