Verizon And Redbox Planning Netflix Competitor, Netflix More Worried About HBO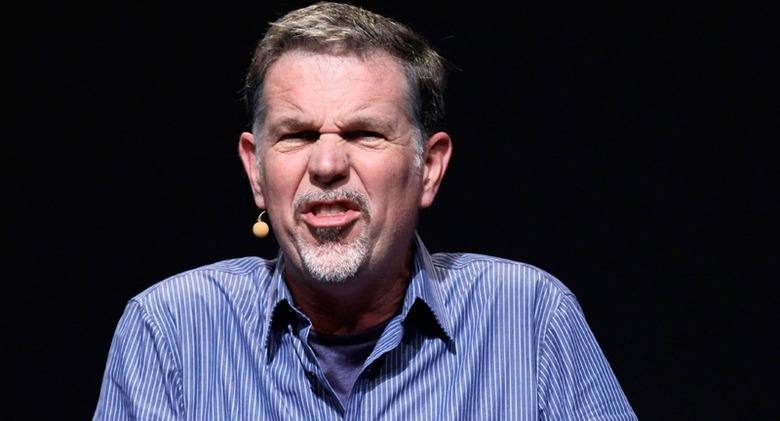 The worst of the Netflix backlash may be over, but that doesn't mean it'll be nothing but smooth sailing for the company from here on out. Even as services like Amazon and Hulu ramp up their offerings to compete with Netflix, Verizon has just announced that it too plans to jump into the fray, as it plans a major partnership with Redbox. Meanwhile, during a recent presentation Netflix CEO Reed Hastings named HBO Go as his company's primary competition, noting that "They're not competing directly with us, but they can." More after the jump.
The service will use a credit-based monthly pricing structure; for example, $5.95 a month would get you 6 credits, which could be applied toward renting a certain number of films or shows. A physical disc option would also be included in some of the pricing tiers. The companies are said to be in talks with various content providers at present. Depending on what kind of content they can get, "Project Zoetrope" could wind up being a serious player in the streaming market.
For now, though, Netflix is more focused on a different rival — HBO Go. At a recent UBS Global Media conference in New York, Hastings called the on-demand service, which is only available to HBO subscribers at present, "the competitor we fear the most."
"HBO is becoming much more Netflix-like, and we're becoming much more HBO-like," he observed. Indeed, Netflix will make its first foray into original programming next year with the political thriller House of Cards, and recently finalized a deal to exclusively offer brand-new episodes of Arrested Development starting in 2013. Hastings revealed that if House of Cards does well, Netflix could eventually spend 15% of its budget for content acquisition on original offerings.
During his talk, Hastings also addressed the company's well-publicized misfortunes over the past few months. "We berate ourselves tremendously for that lack of insight," he said of the recent price hike that cost Netflix 800,000 subscribers. Though Hastings still believes "streaming is the future," Netflix's move "turned out to be a little too fast," he said.
[Additional sources: The Hollywood Reporter, The LA Times]