Tom Wilkinson Is The 'Lone Ranger' Villain; Other Previously Announced Cast Still On Board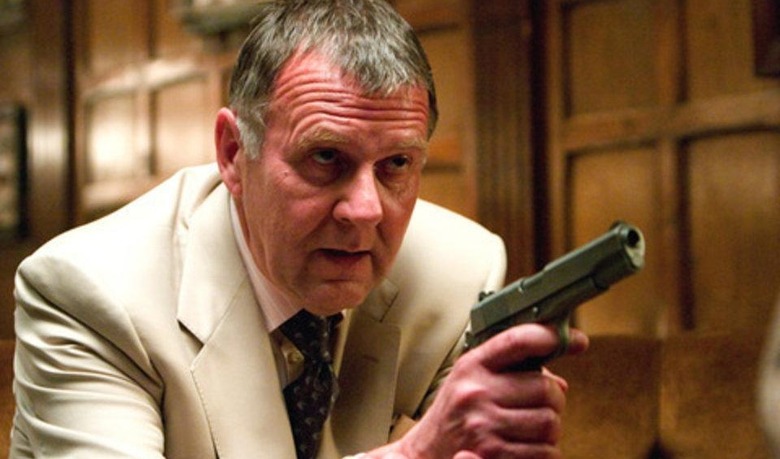 Before Disney put Gore Verbinski's Lone Ranger on ice for a few weeks the film had two stars lined up, Johnny Depp and Armie Hammer, and a supporting cast that was set to include Ruth Wilson (Luther), as well as Barry Pepper, Helena Bonham Carter, James Badge Dale and Dwight Yoakam. When the film came back to life we didn't get any word on whether those actors would all take part, but it turns out that the payday of a film like this is something no one wants to turn down, and so that cast is all set once more for the film.
Additionally, the previously rumored Tom Wilkinson is closing in on a deal to play the lead villain. 
Deadline says that Wilkinson will be a guy named Latham Cole. Previously we'd heard that Wilkinson would be a railroad tycoon (more capitalism hate from Disney!) with a prominent role in the film. And we know that trains are a big part of the movie, as part of the big budget that was a problem in the first place had to do with train-based setpieces. Then again, this is a western, so it almost has to have trains.
We also know that there were some big rewrites, and I wonder what those did to the film's villain structure. Reason being is that Dwight Yoakam was once said to be "Butch Cavendish, leader of the Cavendish gang and the pic's primary villain." Granted, it wouldn't be unusual at all if Wilkinson was the Big Bad, with Yoakam's character being his active right-hand man. That's the villain structure from dozens of other westerns.
Earlier reports said Barry Pepper would be "Captain J. Fuller, the leader of the seventh cavalry," and Helena Bonham Carter would play "the colorful madam of a local brothel."