Michael Bay In Final Talks For 'Transformers 4'? [Updated]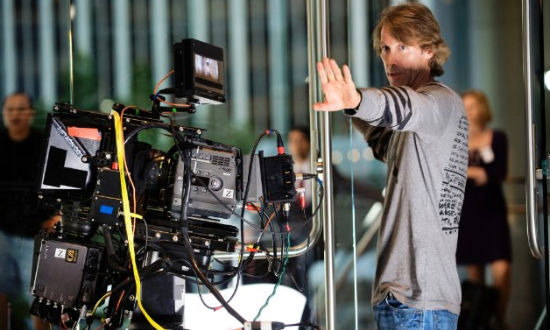 In October, the president of Hasbro made news when he said that his company was in talks with Paramount, Steven Spielberg and Michael Bay to make a fourth Transformers film, or perhaps back to back fourth and fifth films. Bay quickly denied that he was in talks ("I am currently not talking to Paramount on T4 and T5 despite reports") and the story quieted down to some extent, though Spielberg has said that he'd like more Transformers out of Bay, too.
But now there is a new report that Bay is in final talks to direct a fourth Transformers film, and that it would be shot in late 2012, after he finishes his "low-budget" movie Pain and Gain.
Update: As we assumed,  Bay has weighed in on his own website about this news, and he says he is still undecided about the fourth Transformers movie. His quote is below.Vulture has the report, citing unnamed insiders. The site also says that the director's long-held desire to make Pain and Gain is one thing that got in the way of commitment to a fourth Transformers movie. If this deal is finished, and Vulture seems to think that will be as early as next week, Paramount will get Pain and Gain going early next year to keep the director happy and then get Bay back to work making another $200m merchandising commercial.
This goes along with Bay's most recent comment about the possibility of a fourth film, which he gave at the grand opening of Transformers: The Ride:
We're talking about it, but there's nothing right now. I'm going to do a tiny movie first, then we'll talk about it, if I potentially do it.
What's T4 going to be about? Vulture says,
...the details of the next cyborg saga are being kept secret, but we're told that it is definitely not a prequel, and that it will delve deeper into Transformers canon to mine older characters and lore.
Then again, the mundane concerns of story have never been a big part of this film series. Dark of the Moon seemed to me like Bay's general Transformers approach taken to an extreme — almost totally disinterested in story and character, focusing entirely on almost fetishistic robot combat. What does he do to top that? And does he rope Shia LaBeouf back in, despite the actor having said more than once that he is done?
Michael Bay is often quick to comment on reports such as this, but so far he hasn't taken to his favorite podium — the forums on his own website. Keep an eye here for any statement from Bay, and we'll update as studio or producer/director-vetted info becomes available.
Update: And here's Bay's statement. He says,
Right now I'm not decided on Transformers 4... Studio's are passing rumors but I'm not sure what I'm doing? I know I'm going to do Pain and Gain early spring but that's it for right now. I'm leaving all my options on the table. I've got several Studio meetings in the next two weeks.