Angelina Jolie In Talks For Luc Besson-Directed Thriller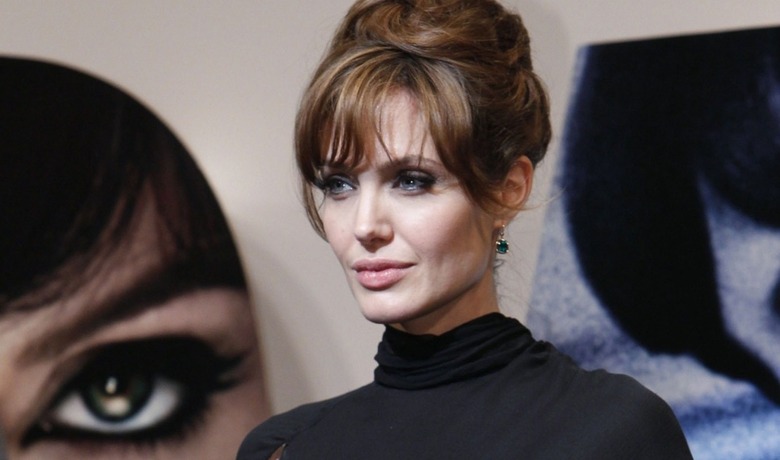 Luc Besson was never really very far from the director's chair, but it has felt that way for some time, because it has been a while since he made a movie with the massive American mainstream recognizance of The Professional or The Fifth Element. Besson's longest absence from the director's chair was from '99 to '05, but in the past decade he has really become as well known for writing and producing mid-budget action films like The Transporter and Taken as he is for his own directorial efforts.
Things might be swinging back to the old days. The Lady, the film in which Besson directed Michelle Yeoh as Burmese activist Aung San Suu Kyi, is getting a lot of attention as it moves from festivals to a regular engagement near you. And now Besson has Angelina Jolie in talks to star in a 'dramatic thriller' that Besson wrote and will direct next year.
Deadline says the untitled film sounds like a cousin to early Besson successes like The Professional, and that it is "a dramatic thriller that is rooted in true scientific elements."
If the deal is signed, this would be the next movie to star Jolie, and she would do Ridley Scott's Gertrude Bell film after Besson's movie. Deadline notes that both these movies could end up at the same studio, and also that Jolie's starring roles in Maleficient and an adaptation of Patricia Cornwell's Kay Scarpetta novel series are moving forward. Those latter two projects have been simmering possibilities for some time. Before any of these films happen, Jolie's own movie, In the Land of Blood and Honey, will hit theaters.
The Besson project sounds like a potentially good combo for both director and star. He's proven that he has an affinity for tough women, and that with the right material he can create a film with long-lasting mainstream appeal. And Jolie is just the sort of globally-recognized personality around which to build that sort of movie.