Zoe Kravitz & Sophie Okonedo Join The Smith Family In 'After Earth'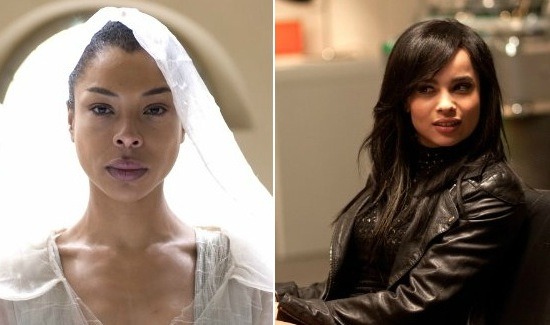 M. Night Shyamalan's next film, After Earth, came pre-packaged with its two leads: Will and Jaden Smith. The pair will play a father-son duo whose spaceship crash lands on Earth 1,000 years after humans were forced to leave the planet. Now The Hollywood Reporter says the ladies in their lives are close to being cast and they'll be played by Zoe Kravitz, who was recently seen in X-Men First Class, and Sophie Okonedo, best known for her Oscar-nominated work in Hotel Rwanda. They'd play the daughter and wife of the family, respectively.
The casting news actually comes with a few new details on the plot too and you can read those after the jump.
The Hollywood Reporter, who broke the story, describe the roles of Will and Jaden Smith as follows:
The elder Smith is playing a hero, while Jaden is his son, considered a failure as a warrior. When the two crash-land on Earth, it is up to the son to save the dad.
That adds a whole new dimension to the previously announced storyline simply about a father and son crash landing on Earth. The ladies also add a new dimension as the initial reports made it sound like it was a male-centric story. Does that mean the women are merely supporting roles and possibly meet their end? We'll likely have to wait until 2013 to find out.
As reported last week, Shyamalan is aiming for a February 2012 start for shooting which would line up for a likely Summer 2013 release. He's spent the last several months storyboarding the script that he worked on with Gary Whitta and later Stephen Gaghan, who came in to for a rewrite.
Shyamalan's track record of late has been particularly abysmal, but Will Smith can literally do any movie he wants. He's not going to pick a bad one to do with his son, is he?