'The Lorax' Full Trailer: Where's The Seuss?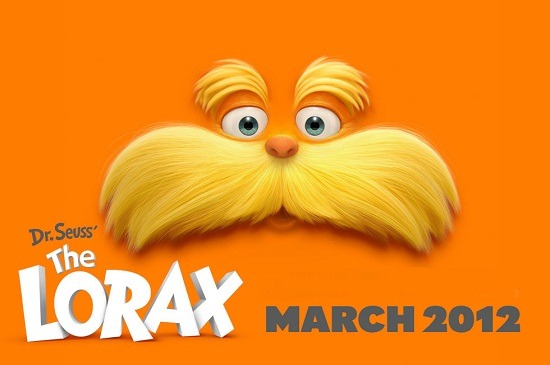 The first teaser we saw for The Lorax, which comes from Despicable Me animation studio Illumination Entertainment, focused a lot more on the new stuff that has been written for the film than it did the classic Dr. Seuss book upon which the film is based. An Australian trailer showed just a bit more of the classic material, and now there is a full US theatrical trailer for the movie.
Once again, we see a lot more of the new stuff than the old — does Universal just assume that any target audience is so familiar with the Seuss story that they don't have to see much of the familiar scenes? You'll see some familiar characters like the boy Ted (Zac Efron), the Once-ler (Ed Helms) and the Lorax (Danny DeVito, who also introduces the trailer). But most of the rest of the trailer won't be familiar at all. That's not necessarily bad, but adjust your expectations accordingly.
Check the new trailer below.
Head to Yahoo for HD.
The 3D-CGI feature Dr. Seuss' The Lorax is an adaptation of Dr. Seuss' classic tale of a forest creature who shares the enduring power of hope. The animated adventure follows the journey of a boy as he searches for the one thing that will enable him to win the affection of the girl of his dreams. To find it he must discover the story of the Lorax, the grumpy yet charming creature who fights to protect his world. Danny DeVito will lend his vocal talents to the iconic title character of the Lorax, while Ed Helms will voice the enigmatic Once-ler. Also bringing their talents to the film are global superstars Zac Efron as Ted, the idealistic young boy who searches for the Lorax, and Taylor Swift as Audrey, the girl of Ted's dreams. Rob Riggle will play financial king O'Hare, and beloved actress Betty White will portray Ted's wise Grammy Norma.