Philip K. Dick's 'Now Wait For Last Year' Optioned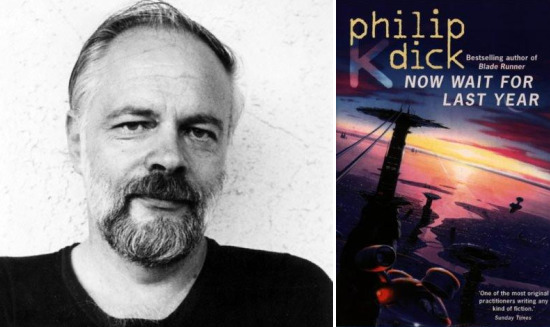 We may receive a commission on purchases made from links.
It's been nearly thirty years since the passing of iconic sci-fi novelist Philip K. Dick, but his popularity in Hollywood apparently hasn't waned at all. Big-screen projects based on his books and short stories include Blade Runner, Total Recall, Minority Report, A Scanner Darkly, and The Adjustment Bureau, and now Lila 9th and Electric Shepherd Productions have optioned the rights to Now Wait for Last Year, with Ted Kupper tapped to write the screenplay. More details after the jump.
Published in 1966, Dick's novel unfolds in a future in which Earth has teamed up with the 'Starmen, an alien race from planet Lilistar, in a war against another extraterrestial species known as the Reegs. An organ transplant doctor named Dr. Eric Sweetscent gets caught up in interstellar politics as he treats one of his patients, the elected leader of Earth.
Now Wait for Last Year is one of a handful of Dick projects currently in the works, a group which also includes Michel Gondry's Ubik, Disney's King of the Elves, Ridley Scott's The Man in the High Castle BBC miniseries, and Len Wiseman's Total Recall remake.
Here's the synopsis of Now Wait for Last Year from Amazon.com:
Dr. Eric Sweetscent has problems. His planet is enmeshed in an unwinnable war. His wife is lethally addicted to a drug that whips its users helplessly back and forth across time — and is hell-bent on making Eric suffer along with her. And Sweetscent's newest patient is not only the most important man on the embattled planet Earth but quite possibly the sickest. For Secretary Gino Molinari has turned his mortal illness into an instrument of political policy — and Eric cannot tell if his job is to make the Male better or to keep him poised just this side of death.
Now Wait for Last fear bursts through the envelope between the impossible and the inevitable. Even as ushers us into a future that looks uncannily like the present, it makes the normal seem terrifyingly provisional — and compels anyone who reads it to wonder if he really knows what time it is.