Chris Columbus Producing Anne Rice's 'Christ The Lord: Out Of Egypt'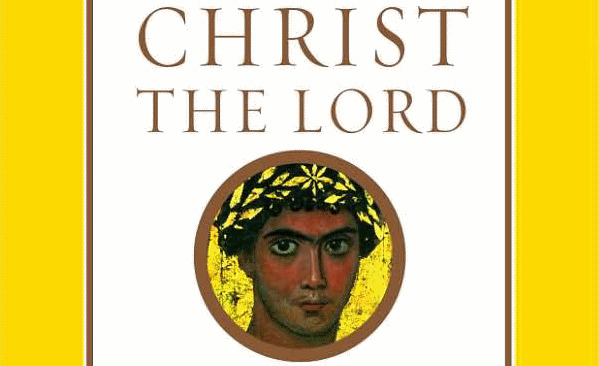 We may receive a commission on purchases made from links.
Odds are, when you hear the name "Anne Rice," you think "vampires," thanks to her extensive catalog of tales about the beautiful bloodsuckers. So it seems a bit ironic that in these Twilight-frenzied times, the Rice book that's on its way to the big screen isn't any of her Vampire Chronicles volumes, but Christ the Lord: Out of Egypt, which follows Jesus Christ through ages 7 and 8. Chris Columbus (Harry Potter and the Sorcerer's Stone) has signed on to produce the project, which has Cyrus Nowrasteh attached to direct. More details after the jump.
Rice received positive reviews upon Christ the Lord: Out of Egypt's release in 2005, with critics and readers praising Rice's historical research and her ability to balance the lead character's godly qualities with his more human ones. The novel depicts the early life of Jesus Christ from his own perspective, as he and his family leave Egypt for Nazareth. Along the way, the young Jesus comes to learn the truth about his identity and his purpose on Earth. A sequel, Christ the Lord: The Road to Cana, came out in 2008, with two more volumes planned for the series.
Here's Publishers Weekly's review of the novel, via Amazon:
Rice departs from her usual subject matter to pen this curious portrait of a seven-year-old Jesus, who departs Egypt with his family to return home to Nazareth. Rice's painstaking historical research is obvious throughout, whether she's showing the differences among first-century Jewish groups (Pharisees, Essenes and Sadducees all play a part), imagining a Passover pilgrimage to Jerusalem or depicting the regular but violent rebellions by Jews chafing under Roman rule. The book succeeds in capturing Jesus' profound Jewishness, with some of the best scenes reflecting his Torah education and immersion in the oral traditions of the Hebrew Bible. As fiction, though, the book's first half is slow going. Since it is told from Jesus' perspective, the childlike language can be simplistic, though as readers persevere they will discover the riches of the sparse prose Rice adopts. The emotional heart of the story—Jesus' gradual discovery of the miraculous birth his parents have never discussed with him—picks up steam as well, as he begins to understand why he can heal the sick and raise the dead. Rice provides a moving afterword, in which she describes her recent return to the Catholic faith and evaluates, often in an amusingly strident fashion, the state of biblical studies today.
[Source: Variety]