Benicio Del Toro Not In 'Star Trek' Sequel After All? Khan Still Rumored As Villain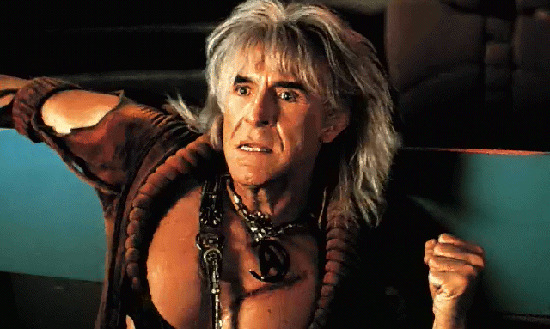 Here's the downside to trying to develop a highly-anticipated movie in secret, as practiced by J.J. Abrams: rumors will always poke holes whatever shroud producers, directors and studios try to draw around a film. For the last few weeks we've been under the impression that Benicio Del Toro would be in the Star Trek sequel that Abrams is prepping right now, and the persistent speculation has been that he would play Khan. That speculation gained steam, evolving fully into rumor last week, thanks to a report from Latino Review, and despite a denial Abrams provided to HitFix.
Now we might have some context for that denial, as Vulture reports that Benicio del Toro won't be in the film after all, because his deal talks broke down last week.
Drew McWeeney said he asked Abrams for comment about the Khan report, to which the producer/director replied "not true." Drew goes out of his way to characterize Abrams as someone who has never lied outright about something when a question is lobbed his way. But if Del Toro isn't actually in the film, then saying that he won't play Khan isn't a lie, even if Khan is in the film.
Vulture cites "a highly placed source" that says Khan is definitely the bad guy in the film. The site compares the situation here to the one in which Zack Snyder tried to downplay reports that General Zod would be in Man of Steel, before casting Michael Shannon in the role.
We're still in serious speculation mode here, because none of the info we have is directly sourced from the studio or any of the writing or producing team. But the Khan reports are piling up, lending extra weight to the assertion that we'll see the character back on screens when the Trek sequel hits in May 2013.