Radiohead's Jonny Greenwood Scoring Paul Thomas Anderson's 'The Master'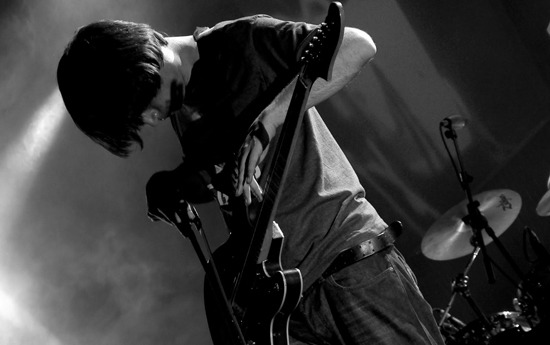 After what seems like years of speculation and delays, Paul Thomas Anderson is in post-production on The Master, his film that is either a lot or a little inspired by the life and work of Scientology founder L. Ron Hubbard. The movie stars Philip Seymour Hoffman as the title character, with Joaquin Phoenix, Amy Adams, Laura Dern and many more appearing as well.
And now it seems that Anderson has turned to Radiohead guitarist Jonny Greenwood to score the film, just as he did with There Will Be Blood.
The Greenwood score to There Will Be Blood contributed in no small fashion to that film's power, so there is ample reason to anticipate this new score.
The info about Greenwood and Anderson's current collaboration comes from Oliver Weindling, founder of record label Babel, who said via Twitter "Zed-U recorded part of soundtrack for Jonny Greenwood of Radiohead last week. Film (by Paul Thomas Anderson) to appear in 2013."
Zed-U is a jazz trio that is on the Babel label. You can stream a track below and hear more of their music via Bandcamp.
The Weinstein Company will release The Master, hopefully after a debut for the movie at Cannes. There is no US release date set at this point, but a late 2012 release seems likely, with the 2013 date in the tweet possibly either an erroneous assumption, or the target window for territories outside the US.
Philip Seymour Hoffman plays "a man who returns after witnessing the horrors of WWII and tries to rediscover who he is in post-war America. He creates a belief system, something that catches on with other lost souls."
[via Cigarettes and Red Vines]