Sequel Bits: First Look At 'Wrath Of The Titans', Plus: 'Insidious 2,' 'Jurassic Park 4,' 'Tintin 2,' 'Hangover 3'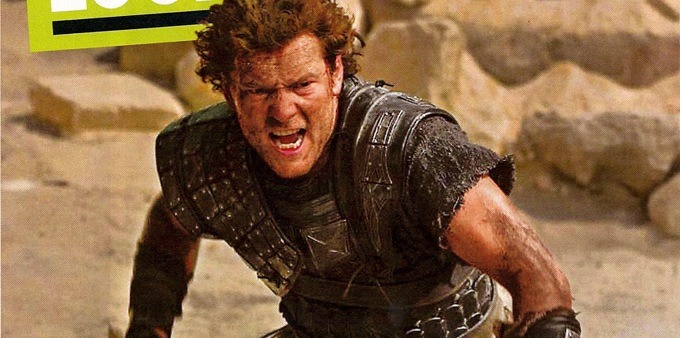 2011 was the biggest year ever for sequels, with a record-breaking 27 scheduled to hit theaters. And while it's too early to say exactly how many we can expect in 2012 and beyond, judging by posts like this one it seems safe to say that the trend won't be dying down anytime soon. After the jump:
Entertainment Weekly unveils the first look at Sam Worthington in Wrath of the Titans
Sony registers domain names for the as-yet-unannounced Insidious 2
Steven Spielberg's longtime producer Kathleen Kennedy says Jurassic Park 4 is still looking for "a great script"
Kennedy also says the sequel to The Adventures of Tintin could hit as early as Christmas 2014
Bradley Cooper reveals that The Hangover Part III could start shooting in L.A. in September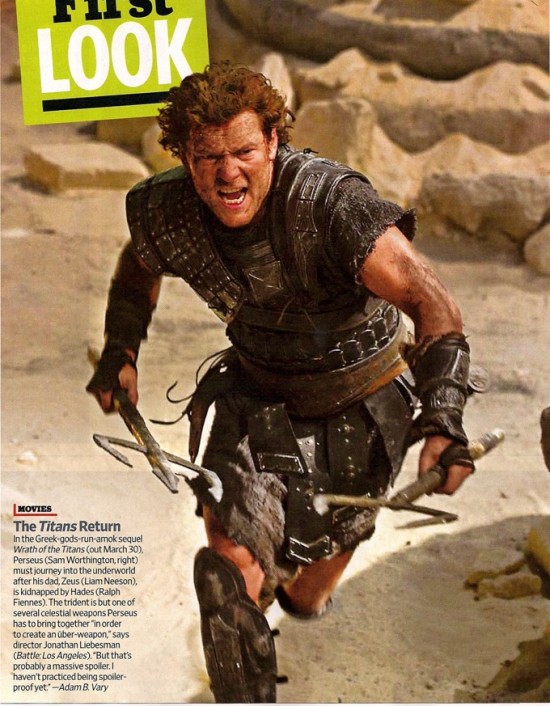 Starring Worthington, Ralph Fiennes, Edgar Ramirez, Liam Neeson, Rosamund Pike, Toby Kebbell, and Bill Nighy, Wrath of the Titans opens March 30, 2012. [Movies.com]
Sony hasn't officially confirmed a sequel to last year's supernatural horror Insidious yet, but some curious recent purchases suggest an announcement may not be too far off. According to Fusible, Sony has recently locked down the domain names insidious2movie.com, insidious2.net, and insidious2-movie.net. Until the studio publicly reveals its plans we won't know for sure whether Insidious 2 is actually happening, but it's worth noting that Fusible also broke news of Sony's registering domains like JamesBond-Skyfall.com a month before the company actually confirmed the title for its 23rd Bond film.
Back in May, producer Jason Blum told Shock Till You Drop that that there was "no plan, no release date, nothing like that" for a potential Insidious sequel, but that "if [screenwriter] Leigh [Whannell] "comes up with something [director] James [Wan] feels is worth making we would do it." Six months later, it's looking like Whannell has indeed come up with something worthy of Wan's attention. [Shock Till You Drop]
Steven Spielberg's had a busy year, what with both War Horse and The Adventures of Tintin coming out this month, but the prolific filmmaker and his longtime producer Kathleen Kennedy clearly aren't planning to slow down anytime soon. During a recent interview with Collider, Kennedy touched upon potential follow-ups to both Jurassic Park 3 (which was released in 2001) and Tintin, which hasn't hit U.S. theaters yet.
When asked about the long-rumored fourth Jurassic Park, Kennedy replied that it came down to finding the right script:
A great script is what it's gonna take to get a fourth Jurassic Park. We have a very high bar for ourselves because we're just like the audience, we don't wanna make the movie if there's not a reason to make the movie. So we've kinda created the dilemma ourselves because it was never intended to be a franchise, so there's an argument to be made 'Why are you doing a fourth Jurassic Park?' So we've gotta find a good reason for why we're doing a fourth Jurassic Park and we're in the midst of working on that right now.
Kennedy also touched upon the possibility of re-releasing the first Jurassic Park in 3D, confirming that she and Spielberg had been approached about converting the film, but that they had not yet made a decision. "They have asked us. And I think it's really gonna come down to making sure Steven has the time, and [director of photography] Janusz [Kaminski] has the time to sit down and go through it and evaluate," she said.
As for Tintin, while Americans have yet to catch the film, it's already been a hit in Europe since it was released this fall. Enough of a hit, in fact, that Kennedy and Spielberg are already hard at work on Tintin 2. Though Peter Jackson, who's lined up to direct, is currently busy with The Hobbit, Kennedy revealed that they're already working on Tintin 2 and that it could hit theaters as soon as Christmas 2014:
Oh yeah, it is being moved forward, in fact Steven and I were talking about it this morning. We're working on a script right now, we'll see a script probably February or March. If we can do some camera capture this summer, which I think we could do, then we would be on track to have the movie either Christmas 2014 or summer 2015, and so that's what we're looking at right now.
Based on the classic comic book series by Hergé, The Adventures of Tintin opens December 21, 2012 in the U.S. [Collider]
The question of a third Hangover movie isn't "if" but "when," and thanks to Sexiest Man Alive / Hangover star Bradley Cooper, we now have a better idea of the answer. In a recent appearance on the U.K.'s The Graham Norton Show, Cooper mentioned that director Todd Phillips was currently working on a script with a fall 2012 start in mind.
"I hope we're going start shooting in September. I know Todd Phillips is working on the script. We adhered to the formula in the second one, [and] the third would close the trilogy," he told the Brits. "I think it'll take place in L.A. and not adhere to the structure, it might be different." Watch the video below:
[via The Playlist]