Superhero Bits: The Dark Knight Rises, Daredevil, The Avengers, Alan Moore, Frank Miller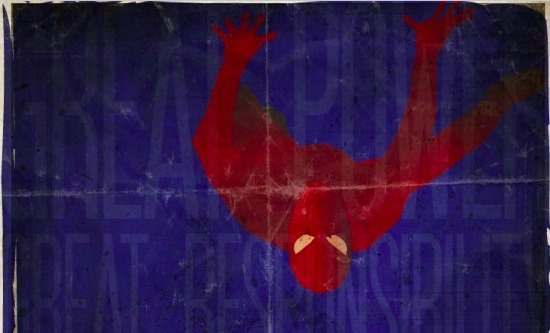 Does Christian Bale feel pressure with The Dark Knight Rises being released? What are comic legends Alan Moore and Frank Miller debating about? When can we expect a solid update on David Slade's Daredevil movie? Will Avenger fans recognize the villains in the film? Want to see how Steve Buscemi made fun of Batman on this week's Saturday Night Live? How did Hans Zimmer come up with his participatory score for The Dark Knight Rises? Read about all of this and more in today's Superhero Bits.
Comic Book Movie spoke to Clark Gregg and got him to talk about the bad guys in The Avengers. Will comic fans recognize them?Christopher Nolan spoke, in depth, about his favorite scene in The Dark Knight – the interrogation scene between Joker and Batman. You can read it all at the Hero Complex, but here's a piece. (NOTE: This is from 2008, but CBM just published it and if we missed it, you might have too.)
On the set, we shot it fairly early on. It was actually one of the first things that Heath had to do as the Joker. He told me he was actually pretty excited to tear off a big chunk early on, really get one of the Joker's key scenes up in the first three weeks of a seven-month shoot. He and I both liked the idea of just diving in, as did Christian [Bale, who portrayed Batman]. We had rehearsed the scene a tiny bit. We had just ripped through it a couple of times in pre-production just to get some slight feel of how it was going to work. Neither of them wanted to go too far with it in rehearsal. They had to rehearse some of the fight choreography, but even with that, we tried to keep it loose and improvisational. They wanted to save it all. We were all pretty excited to get on with a big chunk of dialogue and this big intense scene between these two iconic characters. It was quite bizarre to see Batman across the table across from the Joker [laughs]. I'm glad you asked this. You know, I could actually talk about this scene for hours.
Comic book legends Alan Moore and Frank Miller are having a very public debate, not about comics, about politics.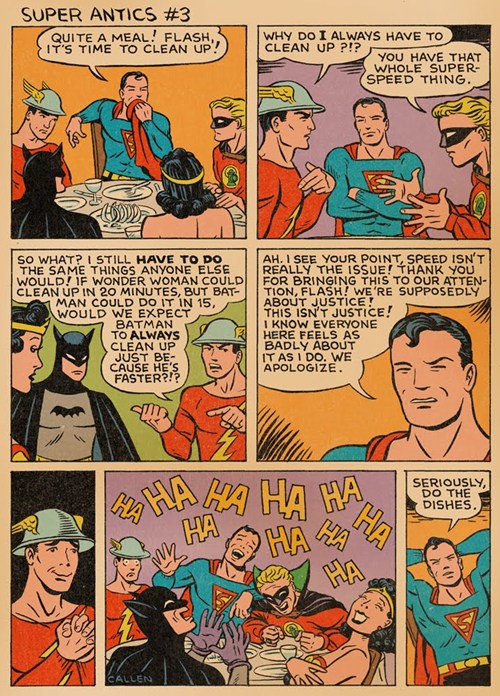 Here's a funny take on a Justice League Thanksgiving. Thanks to Comic Book Resources (via Gamma Squad).
Vulture points out that, if you can't get tickets to see The Dark Knight Rises prologue in New York City (it's only playing at Lincoln Square) the next closest location is the IMAX Theater at Palisades Center in West Nyack. (Which just so happens to be my hometown IMAX!)

Artist Colin Denney designed a cool invite to an exclusive party thrown by The Joker. Thanks to Super Punch.
The Province (via CBM) spoke to Michael Shannon about Man of Steel. Lots of different quotes, here's one of the best ones:
I guess it can be frustrating not having those tactile elements around you, being surrounded by the green, but you're always trying to tell a story and be honest and you use your imagination regardless of whether there's a set or not. In a way it's even more childlike (with CG) because you're really relying solely on your imagination, like a little kid in the yard who doesn't have any props, just inventing something out of thin air. That's the original impulse for it all to begin with, I think.
Due to the amount of graphics and images included in Superhero Bits, we have to split this post over TWO pages. Click the link above to continue to the second page of Superhero Bits.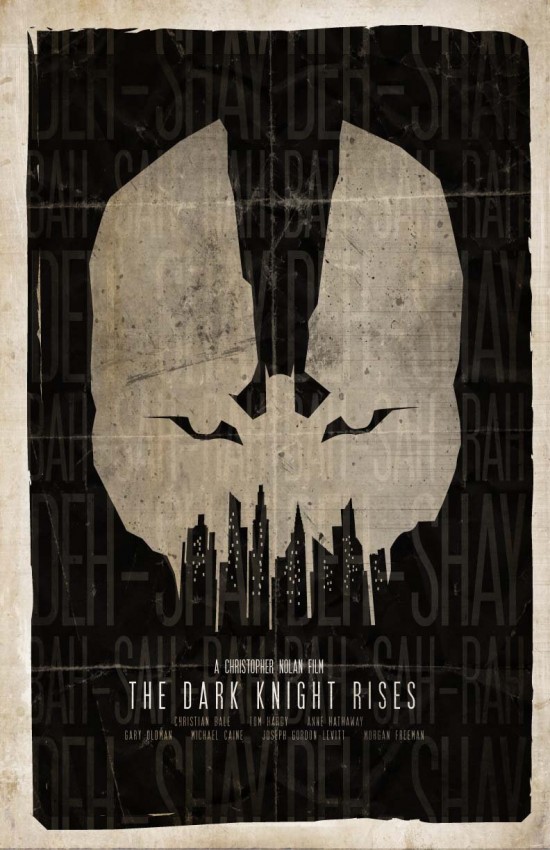 Superhero Hype points us to Ryan Luckoo's Deviant Art page where he has homemade minimalist superhero posters. In addition to The Dark Knight Rises, he's got The Avengers and Amazing Spider-Man (cropped on previous page) too.Marissa Miller spoke to Ocean Drive (via CBM) about her role in R.I.P.D. as Jeff Bridges' Avatar.Saturday Night Live did a little superhero comedy this week with a Batman digital short.Collider spoke to Hans Zimmer about the fan participation in the score for The Dark Knight Rises. He tells the whole story of how it came to be at that link, but here's a taste:
You always want to create a sound that nobody has ever heard, but I think, this time, we might be doing that. As a musician, I think about what environment things are recorded in. Now, you have hundreds of thousands of voices, all recorded in their own individual environment. Up until now, that's been impossible to do. There's a lot of people doing a lot of editing, as well.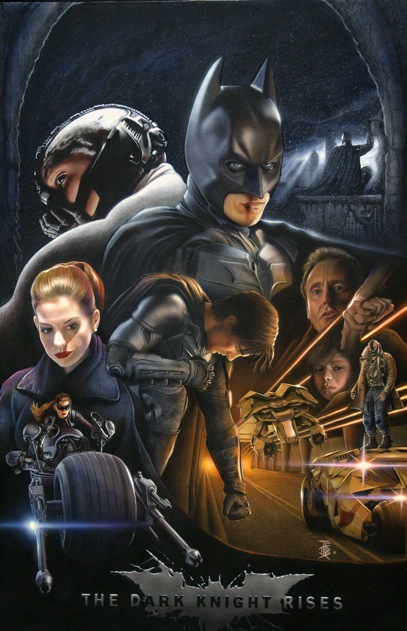 Want another fan made Dark Knight Rises poster? Here's one by Jamie Brown, inspired by Drew Struzan thanks to Dark Knight Rises Rumors (via Comic Book Movie).
Tom Hiddleston spoke to Elle Magazine (via CBM) about the mysterious scene in The Avengers shot at NASA:
My favorite moment on set was filming at a NASA location the size of a cathedral. I flew around like a trapeze artist in a rocket-testing facility in the company of Samuel L. Jackson and Jeremy Renner. That was a pretty good day at work.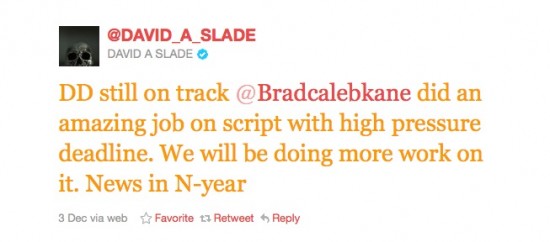 David Slade tweeted the above update in regards to the Daredevil reboot. First draft done, more news next year.Furious Fanboys list their 10 biggest fanboy complaints from superhero movies.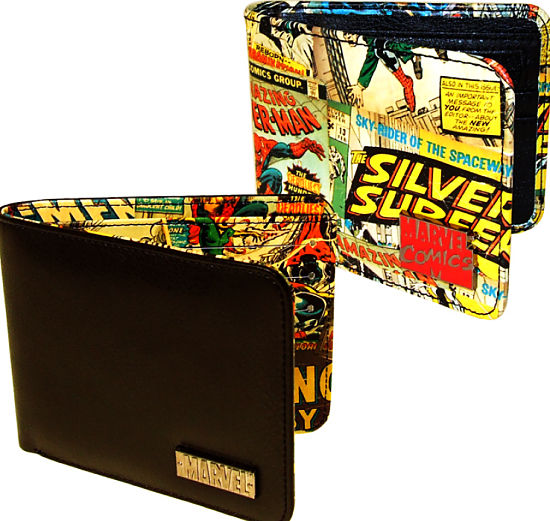 Cool Marvel Wallets via UniqueDaily.
In the Los Angeles Times, Christian Bale and Gary Oldman spoke about pressure making The Dark Knight Rises. Here's Bale:
In terms of box office, I don't feel any pressure. I never saw Batman and Bruce Wayne as a big tent pole. It was just another character I love playing. But I do feel a creative pressure. It would be wrong if I didn't feel that.