Rumor: Benicio Del Toro Will Play Khan In 'Star Trek 2'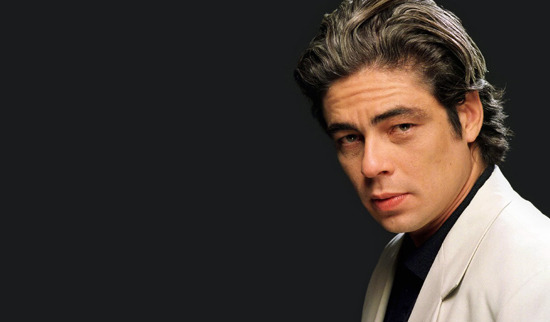 [Update: J.J. Abrams has stated that this rumor is "Not true." In his original story, El Mayimbe said to "expect rebuttals and denials." Which one is telling the truth? We probably won't know for sure for awhile. Original story follows.]
A few weeks ago, we heard that J.J. Abrams wanted Benicio Del Toro for a villain role in the forthcoming Star Trek sequel. Back then, Germain speculated that Del Toro might be a great fit for the role of Khan. Now, El Mayimbe over at Latino Review has heard from unnamed sources that Del Toro will in fact be taking on the role of Khan Noonien Singh.
The role of Khan was immortalized by the late, great Ricardo Montalban. His performance as Khan in the original series and in Star Trek 2: The Wrath of Khan riveted audiences and critics, and gave us one of William Shatner's most memorable line readings. In Khan, Kirk had found a worthy adversary, a genetically engineered, totally ripped badass who was both ruthless and imposing.
There are many critics and fans who will be disappointed in this news. After all, the new Trek was supposed to strike out in a new direction, not just retread old characters and plotlines. Drew McWeeny makes an obvious point, though: the new Star Trek film takes place in a different timeline than the original series. With the flexibility to take each character in radically new directions, who's to say that Del Toro will even be attempting to play the same Khan that Montalban did?
The Star Trek sequel will begin filming in January for a summer 2013 release date.