Reboot Bits: José Padilha Talks 'Robocop', 'Tomb Raider' Script Completed, Helena Bonham Carter Calls 'Dark Shadows' "Impossible To Sell"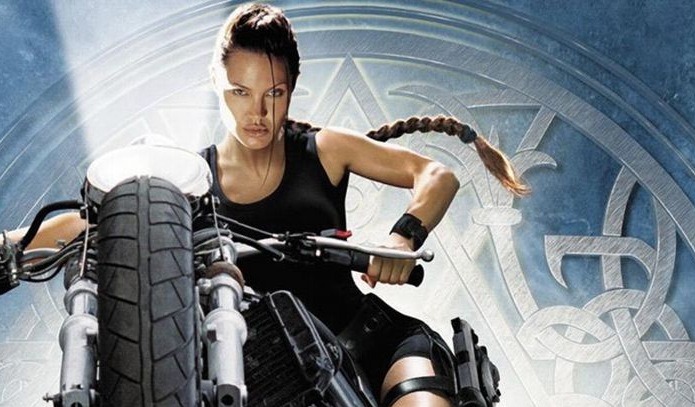 Reports of the death of creativity in Hollywood are probably somewhat exaggerated, but it can't be denied that there are a lot of reboots, remakes, adaptations, sequels, prequels, etc. in the pipeline. After the jump, updates on three we've got our eye on:
Jose Padilha describes his Robocop as being about "a man being turned into a product by a corporation"
Tomb Raider producer Graham King confirms that he has a completed script, and explains how he took inspiration from Rise of the Planet of the Apes
Dark Shadows star Helena Bonham Carter discusses what makes Tim Burton's Dark Shadows such a tough sell
Now Padilha's offered up a little bit more. In a recent interview, the filmmaker told Bleeding Cool that he views Robocop as being about "a man being turned into a product by a corporation." He then clarified further, giving hints in the form of still more questions:
Wars in the future are going to be fought with drones. We won't send a plane with a pilot in, it will be drone. It's getting that way now and ten years from now that's how wars are going to be fought.
But what if a drone goes wrong – who is to blame then? Do you blame the drone?
And that problem asks if you can you consider a robot guilty of a crime. Or is it the corporation that made the robot that is guilty?
How do you fight back against drones when you don't have drones?
Padilha also mentioned that he's "about to... start talking about casting," and that though he has a few actors and crew members in mind, he can't give away any names because he hasn't spoken with any of them yet. We've been on board with Padilha's involvement since it was first announced, so we're thrilled that it sounds like Padilha's got a good handle on both what made the original special, and how he can make the remake his own. [Bleeding Cool]
Meanwhile, that character-driven reboot of Tomb Raider is apparently coming along nicely. Producer Graham King has just confirmed that he has a completed script from Iron Man screenwriters Mark Fergus and Hawk Ostby, and that he's "bringing in directors to talk to" about the film. After that, he reports, "I get that horrible job of sitting with 25-30 young girls that want to play Lara Croft" — so expect the rumors to begin flying around soon about who might be stepping into Angelina Jolie's old shoes.
King also revealed that the new film would be going back in time to explore the heart of the character. "We're going back before she was Lara Croft, so it's a much more emotional character piece," he said. "She's in search of her parents."
That sort of reboot/prequel can be tough to pull off, so King notes that he turned to another reboot/prequel that hit theaters not too long ago to get a sense of how he might want to approach the project. "One of my favorite movies of this year was Rise of the Planet of the Apes and the way they rebooted that franchise," he said. "I thought it was fantastic and took a lot away from that for Tomb Raider." [Comic Book Movie]
Tim Burton's got the kind of wide-reaching reputation that sends even non-cinephiles clamoring to watch his movies, but if his Dark Shadows star (and wife) Helena Bonham Carter is to be believed, even his fame may not be enough to make up for just how crazy their next project is. "It's very original and it's kind of uncategorizable. It's going to be impossible to sell, frankly," she said of Burton's feature based on the gothic soap opera that aired on ABC from 1966 through 1971. "[I]t's a soap opera, but it's very, very subtle. I don't know. We'll see. It's a ghost story, but then it's an unhappy vampire story."
Directed by Burton from a script by Abraham Lincoln: Vampire Hunter author Seth Grahame-Smith, Dark Shadows also stars Johnny Depp, Michelle Pfeiffer, Eva Greene, Jackie Earle Haley, Jonny Lee Miller, Bella Heathcote, Gulliver McGrath, Eva Green, and Chloe Moretz. The film hits May 11, 2012; click here for our previously posted synopsis and a look at the cast in costume. [Deadline]