Watch THR's Hour-Long Interview With 2011's Award-Worthy Actors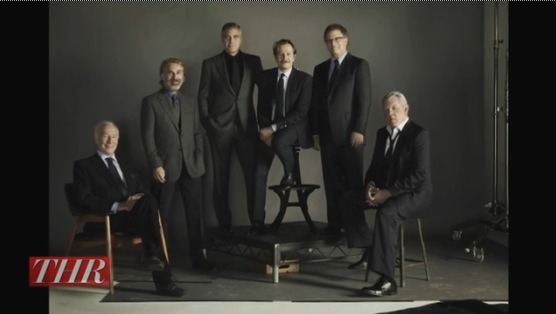 Every year during awards season, The Hollywood Reporter somehow organizes the schedules of basically every single actor, actress, writer and director of the year's best films to sit down and discuss them. This, in itself, is pretty spectacular. What's even better is they release the videos of the full conversations so we can watch. For the 2011 Actors Roundtable, they've brought together George Clooney of The Descendants, Christopher Plummer of Beginners, Gary Oldman of Tinker, Tailor, Solider, Spy, Christoph Waltz of Carnage, Albert Brooks of Drive and Nick Nolte of Warrior to discuss their own, and each others', performances, all of which have a good shot at multiple award nominations. Check out the video after the jump.
Thanks to The Hollywood Reporter for this awesome video.
We also just posted the director's roundtable, which you can watch here, the actresses and writers are coming soon. Clips of the actor roundtable are available here.
What's interesting with this selection of actors is that it blends both leading and supporting performances. Clooney and Oldman are, arguably, the only leads in the bunch while others like Waltz and Nolte haven't had as many accolades early on in the race as Plummer or Brooks. And either way, all of those guys are competing for supporting actor. Where's Jean Dujardin for The Artist, Michael Fassbender for Shame, Brad Pitt for Moneyball or Leonardo DiCaprio for J. Edgar? I think I'm just getting greedy writing about all of these things.
Of the actors here, do you think they all have shots at nominations in either supporting or lead actor? It's quite possible. Personally, I'm pulling for Nolte out of all of them. Warrior is highly underrated. What do you think?