'Tim And Eric's Billion Dollar Movie' Red Band Trailer; You've Been Warned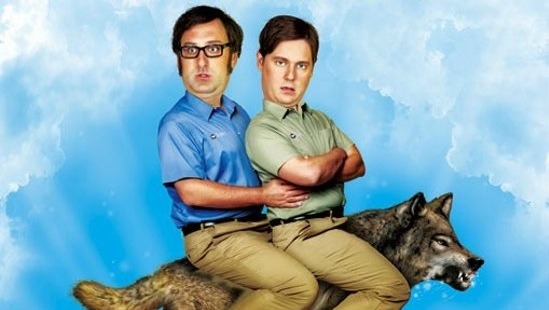 "I paid a billion dollars for that piece of s***?" Look, the humor of Tim and Eric is not for everyone. In fact, it's not for most people. But if it's for you, today might be the second greatest day of your life. The only day that will be better is when you finally get to see Tim and Eric's Billion Dollar Movie in full. That day is coming soon (it'll be playing at the Sundance Film Festival, hit on demand January 27 and be in theaters March 2) but, for now, there's a very, repeat VERY, NSFW red-band trailer for the film featuring Tim Heidecker, Eric Wareheim, Zach Galifianakis, Will Ferrell, John C. Reilly, Robert Loggia, Jeff Goldblum, Will Forte and William Atherton. They're all this this trailer, which is slightly more straight forward than the teaser trailer that was out earlier this week. It's after the jump.
Thanks to IGN for this mind-blowing trailer. Remember, it's NSFW.
And here's a poster for the film: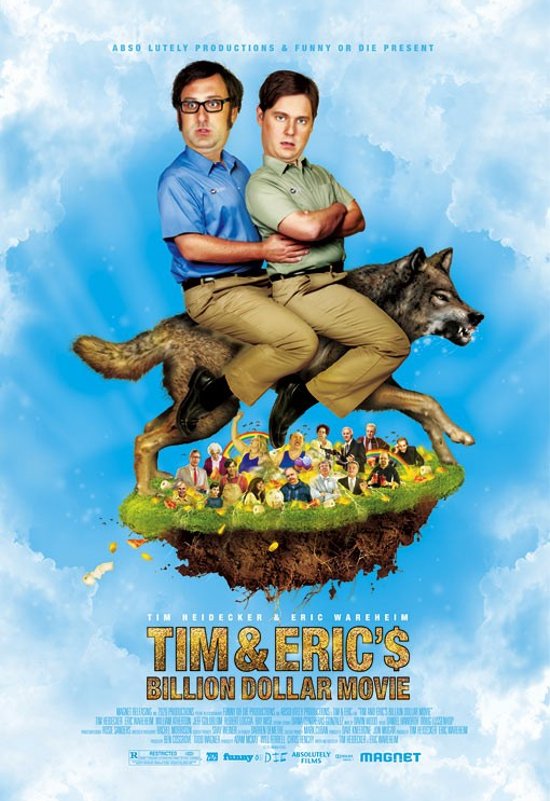 I mean, what can be said about that? I've made it clear in the past that I'm a huge Tim and Eric fan so not only was I howling at this trailer, it was also very surreal to see Tim and Eric in something that looks professional. There's no way this movie isn't going to be funny but what I think I'm most curious about is how Tim and Eric's skits (such as at the beginning of the trailer) will fit into the film and if it'll acknowledge them as part of the movie or if they will be included independently.
Here's the synopsis for Tim and Eric's Billion Dollar Movie. I cannot wait:
After two guys are given a billion dollars to make a movie, their Hollywood dreams run off course and they decide to rehabilitate a run-down shopping mall in an attempt to make the money back