Watch The Trailer And Listen To The Soundtrack For Amusingly Titled Sundance 2012 Selection 'I Am Not A Hipster'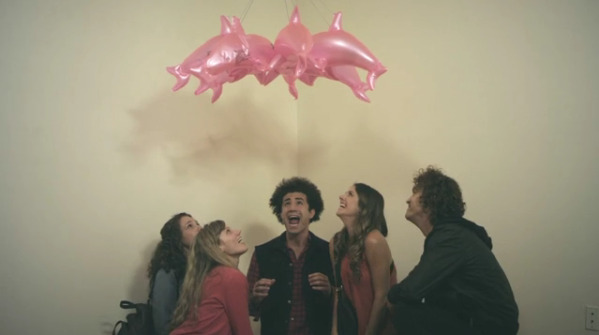 As a former resident of Williamsburg, Brooklyn, a.k.a. The Hipster Capital of the World, one joke I've heard (and, okay, repeated) a lot is that you can always tell a hipster by how vehemently he insists he's not a hipster. By that standard, the Sundance 2012 flick I Am Not a Hipster could just be the hipster film to end all hipster films. Whatever that means.
Written and directed by first-time feature helmer Destin Daniel Cretton, I Am Not a Hipster follows characters in the indie art and music scene. Appropriately enough, given the material, the movie also features a melancholy indie rock soundtrack by the Canines, with several of their tracks from the movie already available for streaming or downloading. Watch the trailer and find out where to get the music after the jump.
[via Bleeding Cool]
Starring Dominic Bogart, Alvaro Orlando, Brad William Henke, Tammy Minoff, Kandis Erickson, and Lauren Coleman, I Am Not a Hipster is "a character-driven story exploring themes of love, loss and what it means to be creative in the face of tragedy." The feature was announced earlier this week as one of the selections for the Sundance Film Festival's NEXT <=> section, which focuses on "pure, bold works by promising filmmakers distinguished by an innovative, forward-thinking approach to storytelling."
But even with all that information, it's still tough to get a sense of what the movie will actually be like. All I can really tell about the story from the trailer is that it involves bikes, music, kids, and a sad-looking curly-haired guy. I will say that the cinematography looks pretty enough, and that I'm enjoying the music by the Canines. Which, oh yeah, you can stream at the movie's official site. Ten of their tracks are currently available for either streaming or sharing, including the one heard in the trailer ("Dead Ends").