Warner Bros. Picks Up 'Abraham Lincoln: Vampire Hunter' Author Seth Grahame-Smith's 'Unholy Night' In Seven-Figure Deal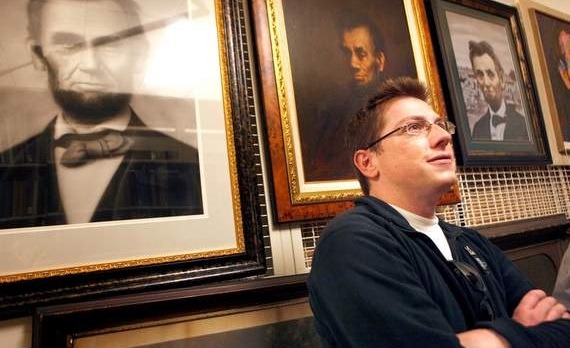 Lionsgate's adaptation of Seth Grahame-Smith's novel Pride & Prejudice & Zombies is still struggling mightily to get off the ground, and Fox's Abraham Lincoln: Vampire Hunter, based on another Grahame-Smith book, won't be out til next year, but that's apparently not deterring the writer's fans in Hollywood. Warner Bros. has just acquired the screen rights to Grahame-Smith's forthcoming Unholy Night, in an impressive deal said to cost about $2 million. Grahame-Smith is set to pen the adaptation himself, with David Katzenberg, David Heyman, and Jeffrey Clifford producing. More details after the jump.
Though none of Grahame-Smith's novels have quite made it to the big screen yet, the writer isn't totally new to Hollywood. Grahame-Smith recently wrote the screenplay for the Tim Burton's upcoming vampire flick Dark Shadows, and with Katzenberg, is one of the creators behind the MTV comedy series The Hard Times of RJ Berger. The former is scheduled to hit theaters May 11, 2012, one month ahead of Abraham Lincoln: Vampire Hunter's June 22 release date. In addition, he and Katzenberg are also set to write reboot (don't call it a remake) of the 1988 horror comedy Beetlejuice, also at Warner Bros.
[Source: Deadline]