Page 2: Muppets, Back To The Future, Drive, Transformers, Doctor Who, Charlie Brown, Star Wars, Predator, Evil Dead, William Shatner, LOST,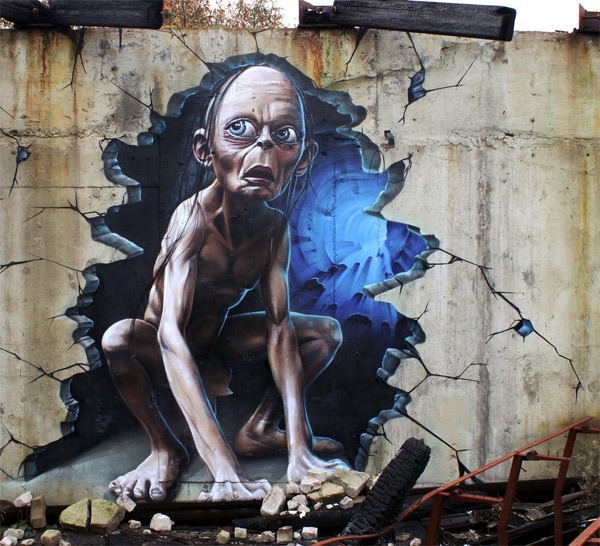 What is Page 2? Page 2 is a compilation of stories and news tidbits, which for whatever reason, didn't make the front page of /Film. After the jump we've included 46 different items, fun images, videos, casting tidbits, articles of interest and more. It's like a mystery grab bag of movie web related goodness. If you have any interesting items that we might've missed that you think should go in /Film's Page 2 – email us!
Header Photo:  3D Gollum Wall Graffiti
MoviePool lists 6 VFX Movies That Have Aged Well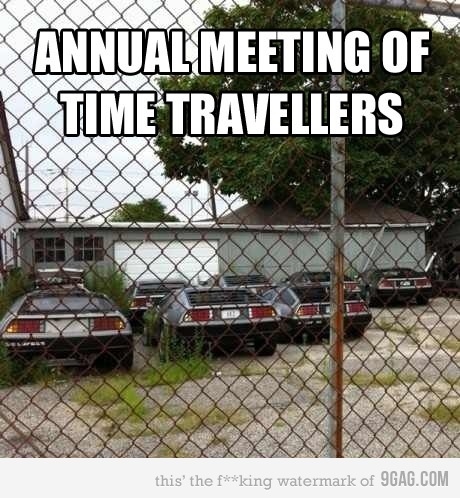 Annual meeting of time travelers?ScreenJunkies lists 7 Awesome Movies That Became Unlikely Musicals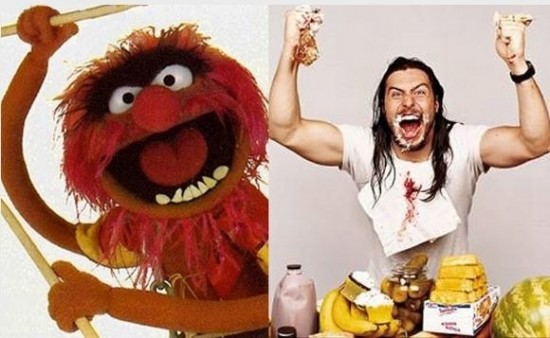 BuzzFeed lists Madea and 21 Other People That Look Like Muppets
TotalFilm lists the 50 Sexiest Movie Moments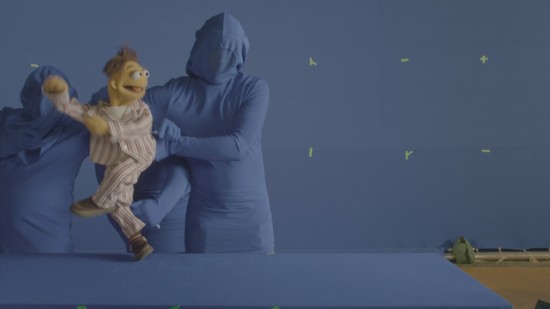 Find out How Digital Effects Helped With The Muppets' ComebackMatt Patches explains Why NC-17 Could Be the New 3DWatch a cool animated tribute to Drive.Cracked lists 7 Movies That Put Insane Work Into Details You Didn't Notice
Due to the amount of graphics and images included in Page 2, we have to split this post over a BUNCH of pages. Click the link above to continue the second page of Page 2.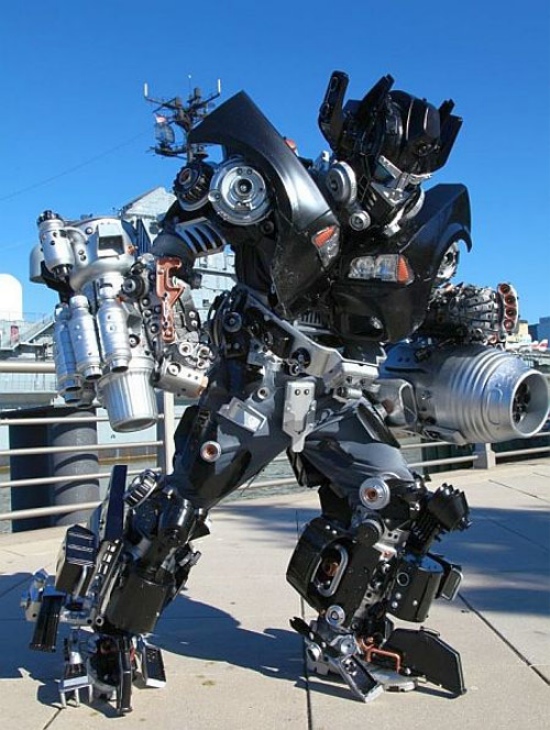 Peter Kokis created this amazing homemade Transformers Ironhide cosplay outfit.
PopMatters lists The Top 10 Male Performances That Should Have Won Oscar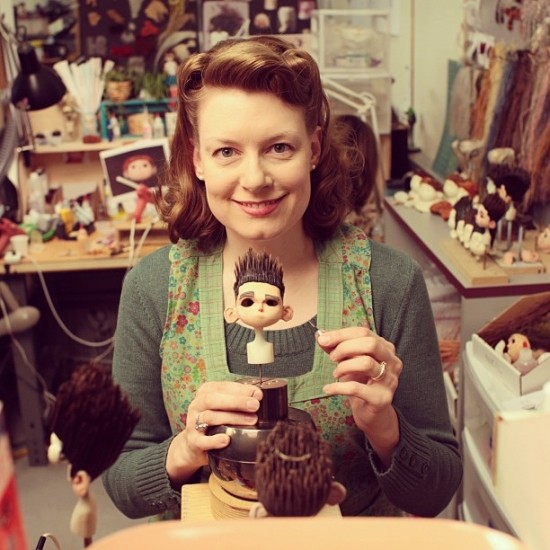 Hairdressing ParanormanPajiba lists 10 Netflix Instant Watch Series To Get You Through Rerun Season
Today's t-shirt of the day on TeeFury is a Doctor Who/Doctor Suess-inspired design "Doctor Whoville".
Andrew Stanton Tells BleedingCool It's On His Agenda To Completely Change The Way Movies Are Made:
You know, I planned reshoots for after I got an assembly, so I had real objectivity about what it needed. That's all we do at Pixar. The truth is, we rip down and put up our movies a minimum of four times over four years. How I learned to make a movie by shooting it four times. That's how me make them. People wonder what the magic elixir of Pixar is. It's this: we shoot the movie four times! ... That's what Pixar did. We didn't know how other people made films, we just used logic, which it turns out, nobody uses. I couldn't correct the whole screwed up process of live-action movie making, but that's certainly on my agenda someday. But by hook or by crook, I managed to get on screen what I wanted to see. So I looked and I learned a tonne on the way.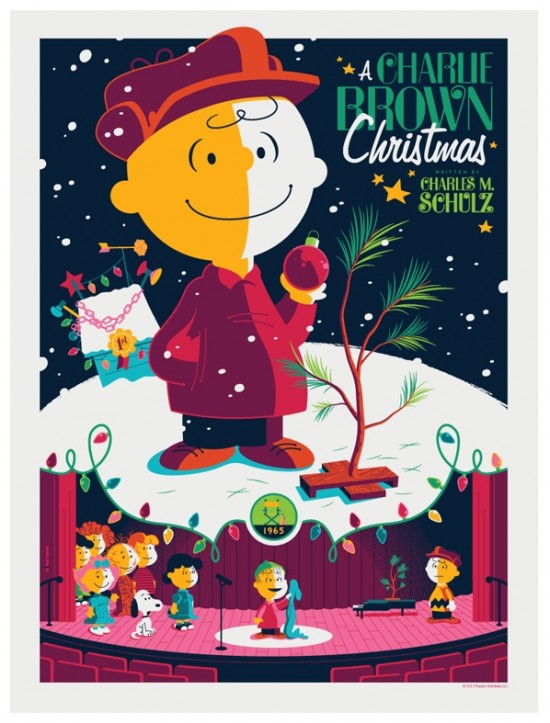 Tom Whalen's Charlie Brown Christmas poster variant.Escape From LA is Now a Reality Show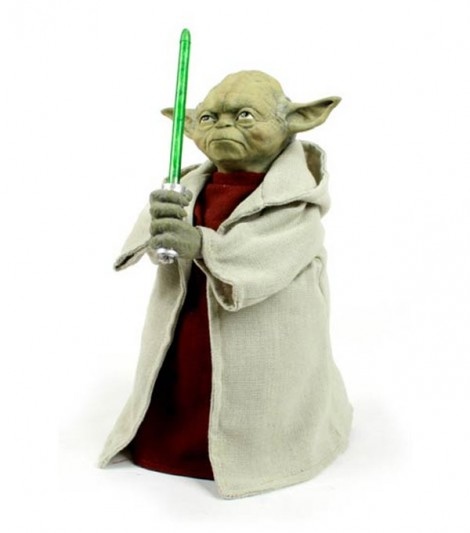 Yoda Christmas tree topper.
Scott Weinberg lists A Chronological Breakdown of the Worst Horror Movie Year of All Time – 2011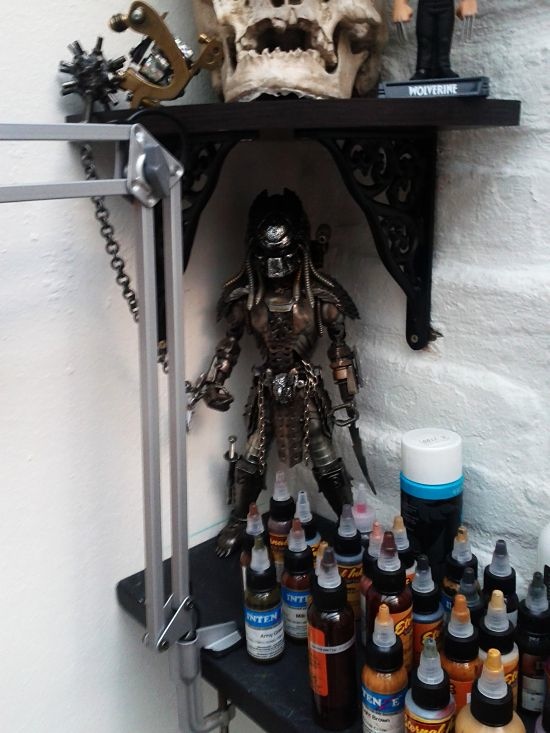 lil' metal Predator.
How I Met Your Mother Comes To Netflix Instant Watch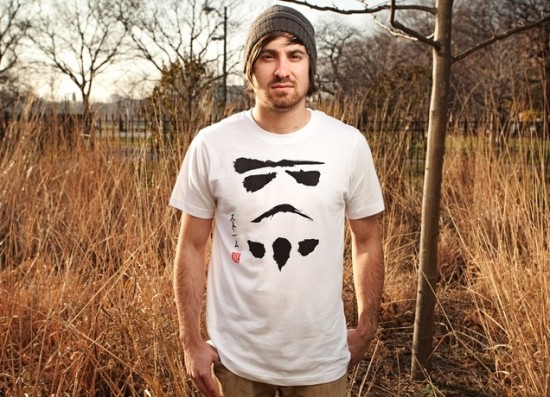 Threadless is selling a Star Wars-inspired "Ink Empire" t-shirt.Moneyball will return to theaters this weekend.
Graham Annable of Grickle fame created these painting for an art gallery tribute to the late Jim Henson.Zachary Levi will host Spike TV's Video Game Awards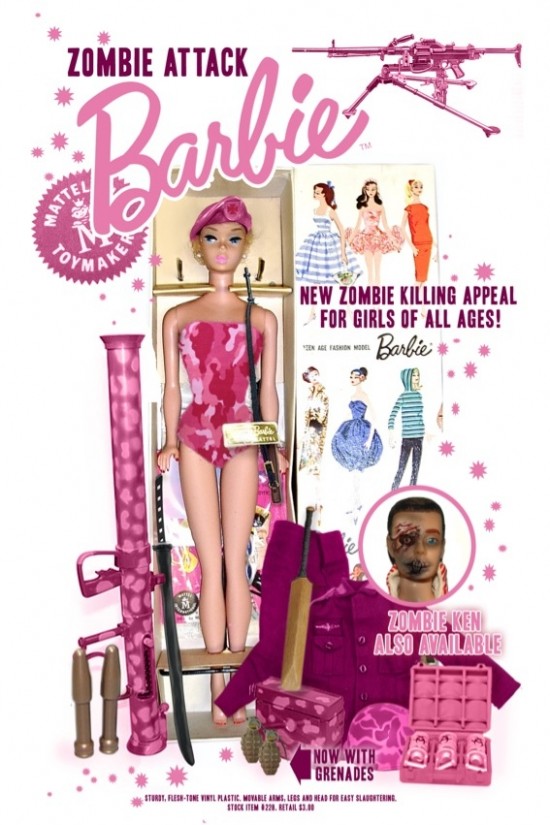 Zombie attack Barbie.
ICollector is auctioning off a Panavision PSR 35mm motion picture camera supposedly used by George Lucas on the original Star Wars.
Video: The Top 15 "Unseen" Characters on TV
MTV lists the Best Trailers Of 2011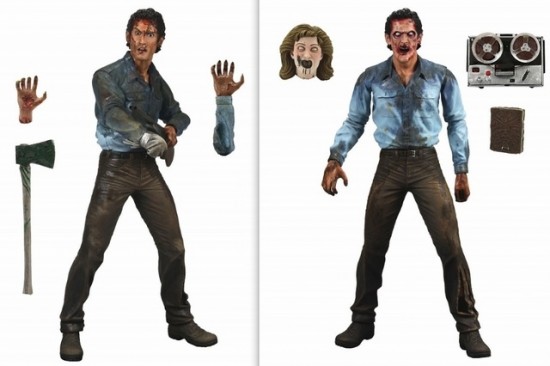 A first look at two new Bruce Campbell as Ash in Evil Dead 2 7-inch figures.
Jeffrey Katzenberg will Receive CinemaCon's 'Pioneer of the Year' AwardWilliam Shatner responds to Carrie Fisher.WhatCulture lists the Top 10 BUFFY THE VAMPIRE SLAYER Episodes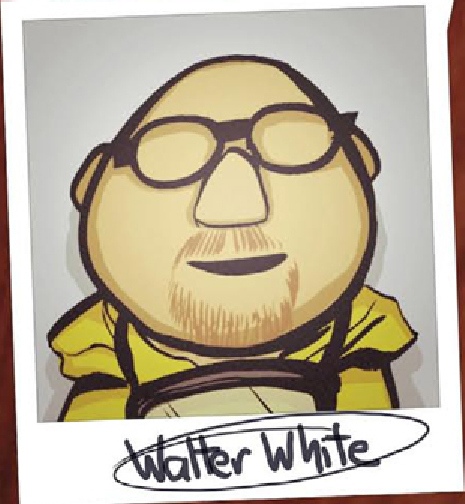 BuzzFeed lists 15 Muppets Auditioning For Other RolesIncontention lists the Top 10 Films about the movie business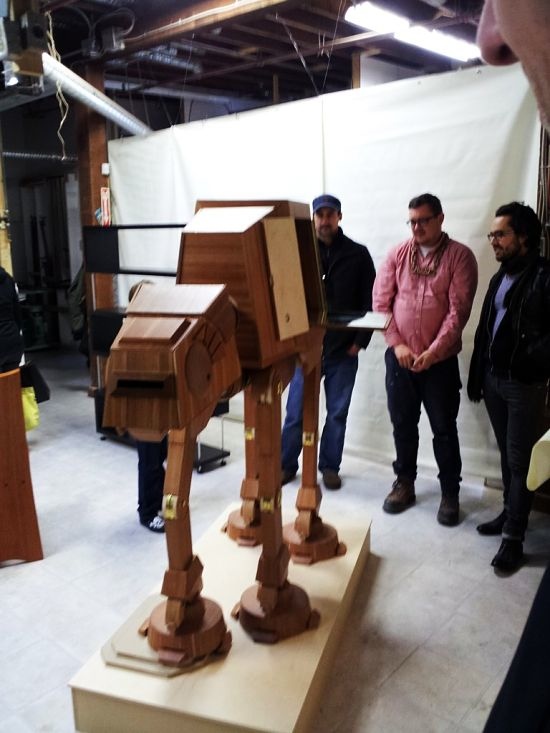 Wooden AT-ATBuzzfeed lists Top 10 Things That Are Cool To Love AgainSomeone has handmade a Swan Station playset for his LOST figures.Complex has the Complete Guide To James Bond's Cars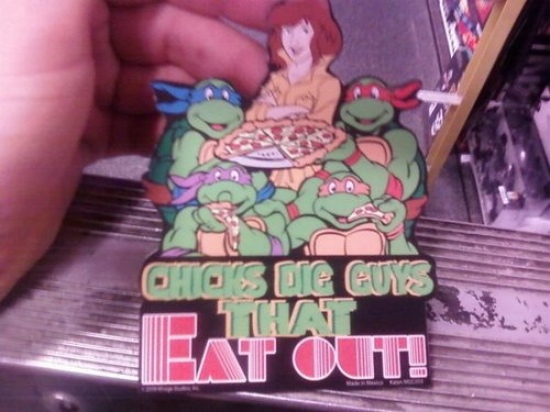 Why the Teenage Mutant Ninja Turtles get all the chicks.
JoBlo lists Steven Spielberg's 10 Biggest MistakesWatch Paula Patton vs. Lea Seydoux in this new Mission: Impossible – Ghost Protocol clip.
Guyism lists 10 of the Best Sidekicks in TV History
A final poster for Sherlock Holmes: A Game of Shadows.
ScreenJunkies lists 6 Shakespeare Adaptations That Would Make The Bard Vomit