Roger Ebert's 'At The Movies' Going On Hiatus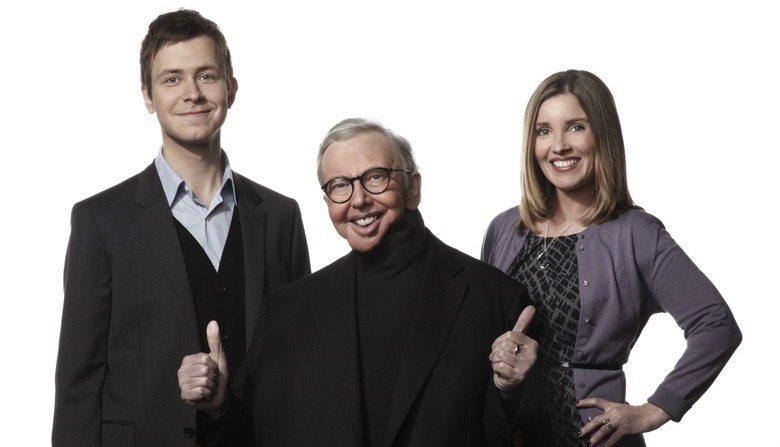 After recent reports that PBS' Ebert Presents At the Movies was in financial trouble, executive producer Roger Ebert has now announced that the film review television series will be going on hiatus while Ebert and his wife/co-producer Chaz Ebert find additional funding. "This move is necessary to allow the public television stations that carry our show to plan their programs for the beginning of the new year," he wrote on his blog. "We held off as long as possible but we had to give notice today."
At the Movies debuted in January 2011 with hosts Christy Lemire, who writes for the Associated Press, and Ignatiy Vishnevetsky, who writes for the Chicago Reader and Mubi. The show is scheduled to go on hiatus at the end of December, by which point it will have produced 50 episodes. More details after the jump.
"People have been very supportive," he wrote. "And we are still talking with them, but the time crunch has intervened." Chaz Ebert further explained in an email to Indiewire that although they "do have options" at the moment, "it wasn't fair to ask the public television programmers to wait while we explored them."
It is unclear when we might expect to see At the Movies return, though Ebert seems optimistic that the series will be back, and sooner rather than later. "We hope our hiatus will be brief," he said. We're saddened by the news, but considering Ebert's influence, business savvy, and determination, we expect he and Chaz Ebert will get things sorted out soon enough. And possibly with your help: Ebert's also mentioned that they are considering turning to Kickstarter, so keep an eye out if you'd like to contribute a few dollars to help the show stick around. In the meantime, hit Ebert's site to read the rest of his post.