'Into The White' Trailer - Now It's Rupert Grint's Turn To Explore Life After Hogwarts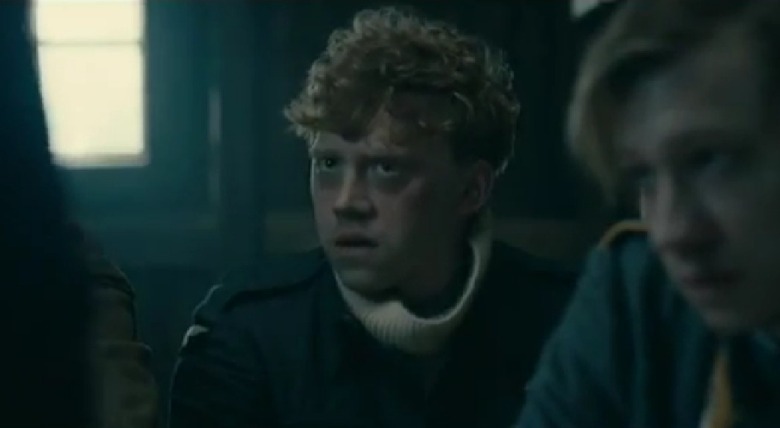 After a decade spent watching the Harry Potter kids grow up before my eyes, their faces have come to feel almost as familiar to me as those of my actual friends and family. So it's been interesting but more than a little weird to look on over these past several months as each of them have gone on to tackle new, non-Potter parts. Daniel Radcliffe decided to go the horror story route with The Woman in Black, as we've seen, while Emma Watson returned to the big screen just this past weekend in My Week with Marilyn.
As for Rupert Grint, he's apparently chosen a World War II drama titled Into the White. I know, I had no idea either — but now that I've seen the trailer, it doesn't look half bad! Watch it after the jump.
Maybe I'm just a sucker for wartime stories about enemies coming to find the humanity within each other — seriously, that Christmas truce story makes me tear up every time I hear it — but I think Into the White looks interesting, if not especially unusual. With a strong script and some quality acting, Into the White could end up being a solid drama.
As for Grint, those years of looking grim and determined at Harry Potter's side seem to have paid off, as he looks appropriately tough here. Although, am I crazy or does he look uncannily like he's growing into a carbon copy of Arthur Weasley in some shots? Considering that Grint and actor Mark Williams aren't actually related, that's some damn good casting on the part of the Potter folks.
Into the White hits Norway March 9, 2012; as far as I'm aware, there's no U.S. release scheduled at this point.