Watch An Hour-Long Roundtable Interview With 2011's Award-Worthy Directors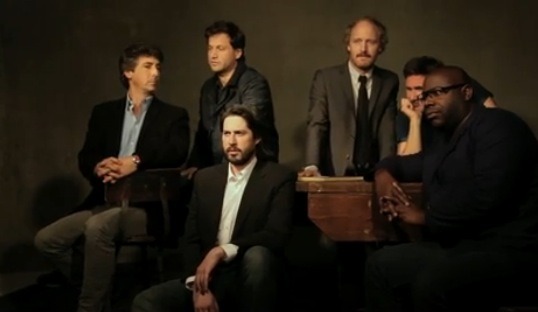 Every year at award season, The Hollywood Reporter somehow organizes the schedules of basically every single actor, actress and director of the year's best films to sit down and discuss them. This, in itself, is pretty spectacular. What's even better is they release the videos of the full conversations so we can watch. For the 2011 Director's Roundtable, they've brought together The Descendants' Alexander Payne, Beginners' Mike Mills, Shame's Steve McQueen, Young Adult's Jason Reitman, Moneyball's Bennett Miller and The Artist's Michel Hazanavicius to discuss their own, and each other's, movies, all of which have a good shot at multiple award nominations. Check out the video after the jump.
Thanks to The Hollywood Reporter for this awesome video.
There are more videos with this year's potential Oscar nominees coming. Check back soon. And if you don't want to watch this whole thing, you can head over to this link and see clips of the above discussion.
As enlightening and interesting as these interviews are, I always find it a little presumptuous to pick certain directors, and not others, well before awards season goes into full effect. Of course, the editors at The Hollywood Reporter have a good idea of what films will be nominated, and they usually get many of the right people, but this roundtable definitely happened before awards began being handed out on Monday. It would be kind of embarrassing if, say, Shame or Moneyball ended up getting snubbed across the board in a few weeks. Then again, in that example McQueen and Miller know they've made good movies regardless, so there's always that to fall back on.
Do you think the five Best Director nominees will come solely out of this group? Are there were any obvious omissions? Maybe Steven Spielberg and David Fincher? Most people haven't seen their movies yet but they will certainly be in the discussion, no?