'Deadwood' Creator David Milch To Develop HBO Projects Based On William Faulkner Works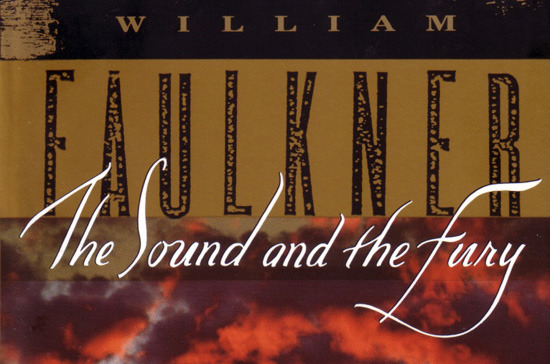 Did you think the dialogue in Deadwood was too dense, perhaps even impenetrable? Then close this browser and run away, fast. For everyone else, especially those who loved the conversations that were the heart of Deadwood, get ready: series creator David Milch is turning his eye to the works of William Faulkner.
Granted, Faulkner's dialogue, in novels like As I Lay Dying and The Sound and the Fury, isn't always as dense as his descriptive prose. (And sometimes, as in the stream of consciousness segments of The Sound and the Fury, or the points where the dialogue is the descriptive prose, it is the sort of thing that could challenge even Milch. ) Still, there is something very exciting about the idea of one of our most compellingly bookish TV producers working with stories from one of America's signature authors. The two seem very well-suited for one another.
Deadline and Variety announce that Milch has signed a new deal to continue producing content for HBO. (He followed Deadwood with the short-lived John From Cincinnati, and is currently awaiting the December sneak preview of the pilot for Luck, his new venture with Michael Mann.)
The exciting part of this deal is that it goes hand in hand with an agreement that will let Milch and his company Redboard Productions the right to develop projects based on Faulkner's nineteen novels and more than a hundred short stories. (There are a few exceptions for stories that are already optioned by others; we don't have a list of those exceptions right now.)
HBO gets first-look at anything that results from that development.
We don't know what novel or story Milch might target, or what shape the resulting development might take. The producer says,
I'm delighted to expand my longstanding relationship with HBO to encompass the adaptation of some of the most important literary works by any American writer into television films and series. As we embark on this ambitious project, our first commitment is to serve the material, and we look forward to identifying and collaborating with the best screenwriters and filmmakers to help each of the pieces find its ideal form onscreen.
Milch will exec produce anything that comes out of the Faulkner deal, alongside Lee Caplin, executor of the William Faulkner Literary Estate. David Milch will be the exec writer in charge of adapting any of the Faulkner materials.