'Akira' Casting Call Reveals A Few Changes From The Original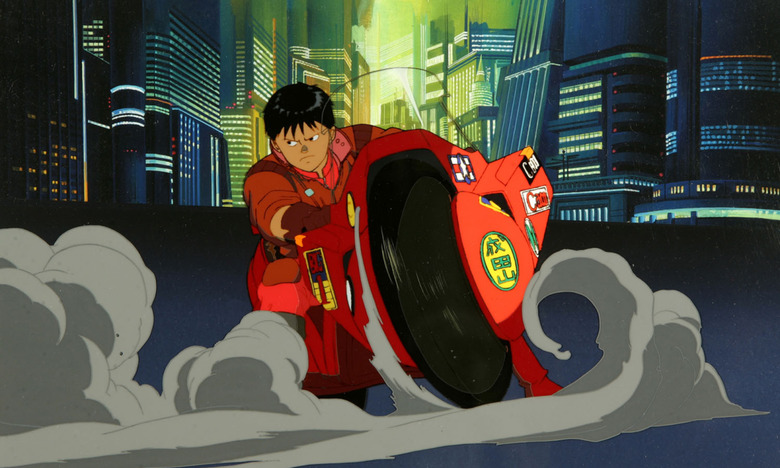 With any remake, one of the biggest questions is how closely it'll hew to the source material. In the case of Jaume Collet-Serra's live-action, English-language Akira, we already know that the action has been moved from neo-Tokyo to neo-Manhattan, and that Warner Bros. has tapped the Caucasian, late-20s Garrett Hedlund to star as Kaneda, originally written as a Japanese teenager. A lot of our other assumptions so far, however, have simply been based on our knowledge of the previous film.
Now a recent casting call has revealed a synopsis of the plot, shedding some light on what we can and can't expect to see changed in Collet-Serra's version. For the most part the story seems to have made the move to our shores intact, though there are some noteworthy edits. Read more after the jump.
Kaneda is a bar owner in Neo-Manhattan who is stunned when his brother, Tetsuo, is abducted by government agents led by The Colonel.
Desperate to get his brother back, Kaneda agrees to join with Ky Reed and her underground movement who are intent on revealing to the world what truly happened to New York City thirty years ago when it was destroyed. Kaneda believes their theories to be ludicrous but after finding his brother again, is shocked when he displays telekinetic powers.
Ky believes Tetsuo is headed to release a young boy, Akira, who has taken control of Tetsuo's mind. Kaneda clashes with The Colonel's troops on his way to stop Tetsuo from releasing Akira but arrives too late. Akira soon emerges from his prison courtesy of Tetsuo as Kaneda races in to save his brother before Akira once again destroys Manhattan island, as he did thirty years ago.
Probably the most obvious change is that Kaneda is now a bar owner instead of a teenage biker, but seeing as we already knew the remake would be aging up the characters this doesn't come as a huge surprise. (You can correct me if I'm wrong, but I think the part about Kaneda and Tetsuo being brothers instead of friends is old news.) It may also be worth noting that the synopsis makes no mention of the Espers, which suggests they may play a much smaller part in the new version.
Overall, the basics of the plot seem pretty similar to the anime version we're already familiar with — at least for now. This early in the process, any number of things could still change, so it's probably best to take this synopsis with a grain of salt.